Plans to expand gambling in Vietnam could face further delays following the re-election of General Secretary Nguyen Phu Trong, according to an industry analyst group.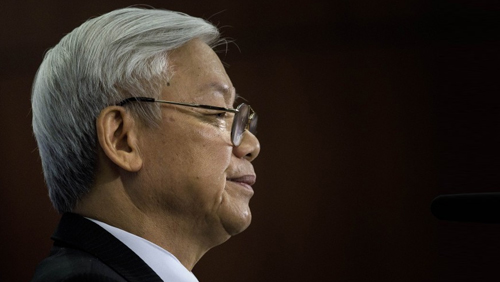 Trong was re-elected for a second five-year term by the ruling Communist Party early this week, BBC reported. The 71-year-old conservative, who is effectively the most powerful man in Vietnam, was the only candidate after reformist Prime Minister Nguyen Tan Dung withdrew from the race.
Union Gaming Securities Asia analyst Grant Govertsen said there have been high hopes among gaming proponents that Dung would get the top government position, and eventually become a catalyst for getting Vietnam's gaming legislation across the finish line.
"As we've spoken to those pushing for gaming expansion in Vietnam, we got the sense that there was hope that the reform-minded/pro-business Prime Minister Dung would get the general secretary chair as this would hasten the liberalization of IR-style gaming in Vietnam, along with the ability to allow locals to gamble," Govertsen said in a note.
Those hopes, however, were dashed to the ground since "the incumbent prime minister now appears to be on his way out of politics," the analyst said. Several media outlets reported that Dung's exit was aided by a brief power struggle with Trong. The National is expected to appoint a new prime minister later this year.
Vietnam's ruling Communist Party has been in power since 1975, after the Vietnam War ended. Under the country's one-party rule, the Communist Party's general secretary is the most powerful position, followed by the prime minister.
"It would not appear that the incumbent (and now ongoing) general secretary is in any hurry to legalize gaming," Govertsen said.
However, the analyst noted that there are still several entities that "continue to move forward with the opening of legal foreigners-only slot parlors in Vietnam's major cities."
"Last November, the (now outgoing) prime minister gave his blessing to the concept of slots at the 11 international airports in Vietnam (similar to Nevada's airports) although this idea would seem to have to grind through various other gears of government before it can become a reality," Govertsen said.
Vietnam has been mulling the idea of allowing locals to gamble since 2015, according to Stella Group CEO Augustine Ha Ton Vinh. Residents, however, must be able to demonstrate that they have the financial capacity to absorb the gambling losses.
So far, the Vietnamese government has issued one license for the large-scale Grand Ho Tram Strip project, located in the country's main southern city formerly known as Saigon. Meanwhile, the coastal city of Da Nang became the first port in Vietnam to allow international cruise ships to continue offering casino services after docking.