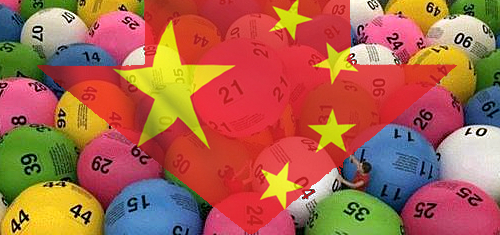 China's lottery sales fell 3.8% in 2015, dragged down by both the sputtering economy and the suspension of online sales.
According to figures released Thursday by the Ministry of Finance, 2015's total lottery sales fell 3.8% year-on-year to RMB 367.9b (US $55.9b). Although the year-on-year decline is disappointing, 2015's figure is still well above 2013's RMB 309b total.
Welfare lottery sales were down 2.2% in 2015 to RMB 201.5b while sports lottery sales – which got an extra boost in 2014 from the FIFA World Cup – were off 5.7% to RMB 166.4b.
The slowdown in China's economic growth gets most of the blame for the annual shortfall, although the 'temporary' suspension of online sales Beijing imposed in March 2015 has also taken a bite. Although China had only approved two operators to participate in an online sales pilot program, mainstream sites like Alibaba had launched their own online platforms, all of which were forced offline.
The recent hubbub over the record $1.6 Powerball jackpot had many Chinese citizens resorting to purchasing tickets from Chinese ex-pats residing in the US. These informal agents were all over Chinese social media prior to the draw, despite the lack of guarantees that a winning ticket would have been passed on to the real winner in China.
Su Guojing, founder of the China Lottery Industry Salon, an informal industry association, believes the domestic lottery business needs to emulate Powerball's scale in order to spur sales growth. In China, a single two-yuan ticket offers a maximum prize of RMB 5m ($760k) while players need to spend between RMB 300-400 to win a prize of RMB 2.2b ($334m), the maximum jackpot allowed in China.
China's jackpots may pale in comparison to their US counterparts, but that's no reason to avoid claiming them. Last week, a Chinese welfare lottery center in the city of Dongguan added RMB 25.6m ($3.9m) to its kitty after the winning player failed to claim his or her winnings within the allotted 60-day window. By law, all unclaimed winnings are added to the state welfare fund.