Three ticket holders will split the record-setting $1.6 billion Powerball jackpot.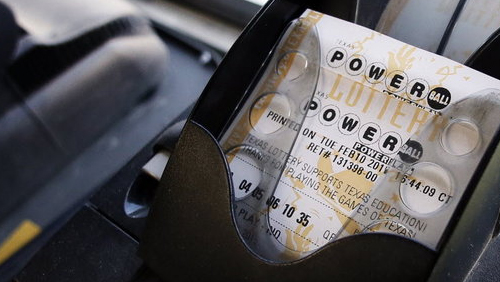 Three mystery winners from Florida, Tennessee and California will split the unprecedented $1.6 billion Powerball jackpot.
The winners did not immediately identify themselves but lottery officials confirmed that the winning tickets had been purchased in Munford, a town of about 6,000 in Tennessee; a 7-11 store in the Los Angeles suburb of Chino Hills; and at a supermarket in Melbourne Beach, Florida.
The six winning numbers for the $1.586 billion prize were 08, 27, 34, 04, 19 and Powerball 10. They were picked during a late Wednesday draw at lottery offices in Tallahassee, Florida.
The three winners, who overcame odds of 1 in 292.2m to pick all the numbers, can opt to collect their winnings in 30 annual payments totaling an estimated $528.8 million, or each take their one-third share of $983.5 million in a lump-sum payment.
The huge draw also produced eight $2m Power Play winners and 73 $1m winners nationwide who matched all five white balls but missed the red Powerball.
It's not just the winners who will cash in as the federal government withholds 25% of the winnings and another 14.6% will be deducted during the tax season. This makes a grand total of 39.6% — the amount the IRS taxes the top income bracket, since lottery winnings are taxed like income. Luckily, Florida and Tennessee don't have state income tax and California law prevents taxation of lottery winners.
With each state setting its own lottery rules, the Tennessee retailer will get a $25,000 check; Florida's store collects $100,000, and a $1m bonus will be shared between the Chino Hills store owner and the 7-Eleven company.
Powerball tickets are sold in 44 states, as well as the District of Columbia, the U.S. Virgin Islands and Puerto Rico.
Before the draw, a wave of Australian punters crashed the online gambling site Lottoland trying to bet on the outcome of the Powerball jackpot. The site reportedly received wagers from more than 250,000 Australians punters but unfortunately no one walked away with the jackpot.
More than 14,000 Aussies won minor prizes and one European punter hooked AUD2.9m prize.