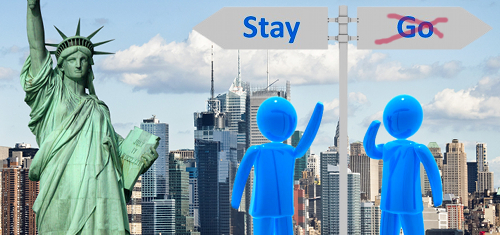 Daily fantasy sports operators have won the right to continue operating in New York until their court fight with the state's attorney general is resolved.
On Monday, an appellate panel of New York's Supreme Court granted motions filed by DraftKings and FanDuel to stay the injunction imposed on them by Justice Manuel Mendez on Dec. 11, 2015. The companies had already won a temporary stay of that injunction the same day it was issued.
The decision, news of which was first reported by ESPN's Darren Rovell, means the DFS operators can continue operating in New York at least until May, when the complaint brought by Attorney General Eric Schneiderman in November will be heard. Schneiderman hit both companies with cease and desist orders based on his assertion that they are illegal gambling operators acting in defiance of New York law.
Schneiderman upped the ante on New Year's Eve, filing an amended complaint that effectively seeks to bankrupt both operators by requiring them to refund all moneys lost by New York players and to pay penalties of $5k for each violation of state gambling law (i.e., one for every New York DFS player).
Schneiderman's office issued a defiant statement saying it was looking forward to convincing the full Court that Mendez was "correct" in issuing his preliminary injunction against the DFS operators and that the sites "should be permanently barred from doing business in New York."
DraftKings' top legal eagle David Boies issued a statement saying DFS contests are "as legal now as they have been for the past seven years that New Yorkers have been playing them." Boies doubled down on his side's assertion that DFS requires "just as much skill as season-long contests," the legality of which Schneiderman isn't contesting (yet).
The appellate panel's reasoning behind Monday's decision won't be filed until next week but it won't have any impact on the Court's hearing of Schneiderman's complaint – the ultimate outcome of which likely won't be known until autumn. What could have an impact on the hearing are state legislators' efforts to pass bills exempting DFS from the state's gambling laws
However, these legislative efforts may trigger intervention by the US Department of Justice, which is duty bound to defend the prohibition of sports betting enshrined in the 1992 Professional and Amateur Sports Protection Act (PASPA). As states like New Jersey have painfully learned, PASPA prohibits 46 states from authorizing any form of sports betting operations. The DOJ is reportedly already studying whether to drop their own indictments on DFS operators.
DRAFTKINGS PLANNING DIFFERENT EXIT FROM NEW YORK
While DFS operators are welcoming Monday's ruling, the legal fight – and similar efforts threatening to unfold in other states – is costing the companies a fortune in legal fees and lobbying payments. The fact that DFS football revenues finished the NFL season well off their mid-season, pre-controversy peak means these extra expenses are coming at exactly the wrong time.
A possible sign of this fiscal squeeze came last week, when Business Insider reported that DraftKings was looking to sublease the 25,500-square-foot office space on which it had signed a five-year lease in June 2015. DraftKings insisted that the quick turnaround was an "operational decision" and not related to its legal dilemma.