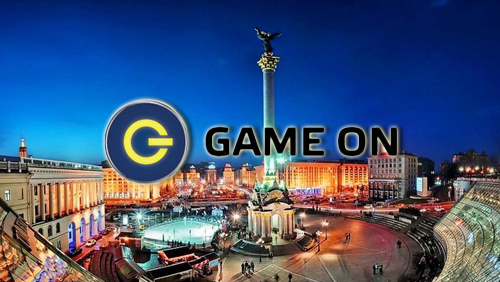 14 October 2015; Kyiv, Ukraine. The second day of the Game ON Conference, dedicated to latest trends in online gambling and sports betting, continued to address the at times difficult questions, offering a way forward for rejuvenating the gambling industry in Ukraine. The scale of the audience in the presentation hall despite the national holiday was a testament to the timeliness of this discussion.
Opening with a comprehensive review by DLA Piper Ukraine of the intricacies of the Ukrainian tax structures, Pontus Lindvall, CEO and President of Betsson, shared his company's rich expertise and pioneering approach to online gambling on the European and American markets. One of the key messages of Mr. Lindvall's address was the need for legalisation of the industry since reputable companies cannot enter an unregulated market. He stressed the need for transparent taxation as investors and operators working to international principles will not compete with companies who avoid payments.
Game ON also featured a presentation by Lasha Gogiberidze, Commercial Director of international holding company Parimatch, who acted as a lead sponsor of the Conference. His presentation titled 'Sports betting – we are ready' provided expert overview of the online bookmaking market in Ukraine, using the company's positive experience in Moldova, Belarus, Russia, Georgia and Kazakhstan as a case study: "85% of betting in Ukraine takes place online, with currently about 1500 illegal betting shops around. The majority of bets are placed through web-based platforms of foreign operators, which means the proceeds from the bookmaking business go offshore. There are about fifteen such online operators popular here, among which are Bet365, William Hill, bwin, Betcity, Fonbet and others. The end result is that the loss of potential profit for the country is enormous." Lasha Gogiberidze further commented that sports betting and bookmaking in general is a financial product and as such it requires a working legal environment. The benefit for the state budget, however, would be substantial. He also stressed that bookmaking companies are ready to conduct business in a socially responsible way by supporting the development of national sports and addressing other social needs in line with proper regulation.
Martin Lucas of Inspired Gaming Group presented innovations in the Video Lottery Terminal sector, as an ever-evolving entertainment eco-system, which quickly reacts to the latest technological and customer trends. Simon Fraser from GBI Racing in his inspiring presentation demonstrated how sports betting can give an impetus to the development of horse racing and horse breeding, making those once again a part of Ukraine's culture. Irina Sergienko, representing the Ukrainian Bookmakers Association at the event, summarised numerous legislative initiatives aimed at regulating various aspects of the gambling industry. She concluded, however, that there are only two that look at the market as whole, with one being developed by Viktor Romanyuk, a People's Deputy and a member of the Ukrainian Parliament, who presented his draft legislation on the first day of the Game ON Conference.
The highlight of the Conference was the expert panel discussion, where conference speakers tackled issues of the industry's reputation, public education, socially responsible gaming, best international practices for addressing gaming addiction, and provided advice on forming a Gaming Commission in Ukraine. Notably, the trade media actively engaged in the discussions, not only by asking questions but also voicing their opinion on the discussed matters.
Glyn Thomas, co-owner of ACE Publishing Ltd., organiser of Game ON, summarises:  "The Conference was a success. It served as a timely reminder to the industry, the government and the public that gambling needs legalisation and regulation. Through close cooperation of all parties involved in this process, we can create proper environment for the industry in Ukraine. Game ON will continue to organise trade events like the Conference involving experts, opinion leaders and the media in discussions on the road to bringing gambling back to Ukraine in an open and transparent way. Game ON initiative will also take a leading role in forming an independent Gaming Commission."
Game ON is an industry-wide programme of events and initiatives which opened with a two-day Conference in Kyiv bringing together top government officials, representatives of the Ukrainian parliament and the international gambling industry. Presentations and discussions focused on how Ukraine could have a rejuvenated gaming industry that is transparent and fair to all involved, while providing a sizeable contribution towards the country's economy and meeting the modern social objectives set by the State and the industry.
For further information on the Game ON initiative and the programme of upcoming events please visit http://www.ukrainegaming.com/
About ACE Publishing Ltd.
ACE Publishing Ltd. is the publisher of Casino Life and Bingo Life magazines and organiser of specialist B2B conferences and events worldwide. Working from offices in the UK and Kyiv, Ukraine, the company has unrivalled access to on-the-spot information from operators, regulators and manufacturers affecting gaming trends around the world. For more information, please visit: http://www.ukrainegaming.com/
For further inquiries, please contact:
Whites Communication
Elena Luzhanovskaya
+38 044 536 1508
luzhanovskaya.elena[email protected]
About Parimatch
Parimatch is an international holding company with a 20-year betting experience, represented in 6 former CIS countries. It occupies leading positions on markets of Belarus and Moldova.
Parimatch specialists keep constantly improving the technologies, implementing betting innovations ensuring reliable and timely payments, high level of service, security and privacy of all transactions.
Comments