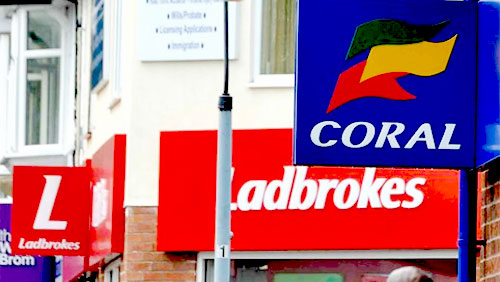 Ladbrokes has signed a £1.35b facility to provide financing for its proposed merger with Gala Coral Group.
The new facility with a group of banks has three tranches, including a £600m term facility to be repaid in a year, with an extension option to January 2018; a £400m revolving credit facility until October 2020; and a £350m revolving credit facility until June 2019.
As a result of this financing, the Gala Coral debt comprising £315m Senior Secured Note 2018, £275m Secured Note 2019 and £812m Senior Secured Facilities 2018, will not be transferred into the enlarged Ladbrokes Coral group at completion of the £2.3b merger, which was revealed in July.
Ladbrokes chief financial officer Ian Bull believes it will provide significant liquidity to the enlarged group after the merger.
"I am pleased that our relationship banks have shown strong support in putting in place a significant size facility at similar pricing to our current facilities," Bull added.
Ladbrokes appoints new chief marketing officer
Former William Hill executive Kristof Fahy has been named Ladbrokes new chief marketing officer, with responsibility for all brand and marketing activity across its digital and retail businesses.
Prior to joining Ladbrokes, Fahy also served as Telegraph Media Group CMO, responsible for the company's digital acquisition. He also held the same position with William Hill for more than five years.
In his new role with Ladbrokes, Fahy will sit on the firm's executive management team directly reporting to chief executive Jim Mullen.
Should the proposed merger with Gala Coral go ahead, Fahy will retain his role as CMO of the combined company and also serve on the new senior management team.
"When I set out the Ladbrokes organic plan for building long term recreational scale and made the necessary budget commitment to boost our marketing presence, I was always conscious that I would need an experienced and creative marketing professional to lead the program," Mullen said.
"In Kristof, I have recruited the right leader who can help us maximize our spend and grow the long term loyal customer base that will build a better Ladbrokes and deliver our long term targets and ambitions."
"I am delighted to be joining Ladbrokes at this time; they have laid out an ambitious organic plan with marketing at its heart as well as progressing a transformational deal with Coral," Fahy added.