Thanks to its explosive success, the online gambling industry is now ripe for extortion and distributed denial of service (DDOS) attacks.
Last April, UK-listed Betfair fell victim to a DDOS attack that took down its betting exchange and fixed-odds sportsbook. Malta-licensed Betat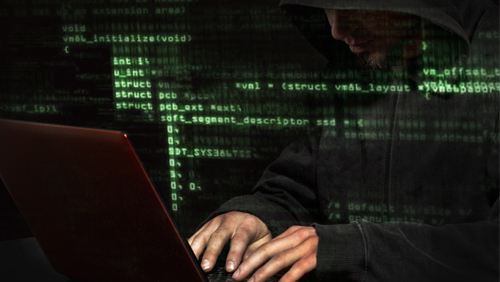 Casino also reported a DDOS attack from assailants who asked for 10 Bitcoin, or about $2,200, in order to stop the harassment.
New Jersey sites were also not immune to DDOS attacks. Last July, four of the state's licensed online gambling operators experienced an initial wave of data flooding their sites for half an hour. According to the Division of Gaming Enforcement, the hacker warned of more sustained and powerful attacks unless the sites pay an unspecified amount of Bitcoin currency.
DDOS can be harmful for online gambling sites, where 60 percent of the transactions are carried out in real time. IT security specialist Gold Security said an hour of unmitigated DDOS means $40,000 lost for a business.
Incidentally, the IT security firm recently produced a comprehensive infographic that looks on how these attacks affect the industry. It pointed out a service outage during sporting events can lead to players placing their bets on other sites, which means that majority of the attacks can be traced back to unscrupulous competitors wanting to get a bigger piece of the market.
Gold Security CEO Anthony Khamsei compared the online gambling sites' traffic to "experiencing Black Friday—several times a year."
"E-commerce events are busy times," Khamsei said in a post. "A half-second delay renders a site unusable, unlike shopping where the tolerance for imperceptible delays may not make or break a sale."
Out of the global total DDOS attacks reported yearly, 36.8 percent of the bot traffic can be traced back to Asia, according to Gold Security. Attacks from China came in at 14.9 percent, followed by Vietnam at 13.8 percent, and Thailand at 8.1 percent. In the United States, 9.7 percent of bot traffic was traced, while Brazil's bot traffic was at 9.5 percent.
To date, there have been few notable successes in bringing DDOS attackers to justice. And with the odds stacked favorably with these attackers, online companies have no other solution—yet—except for deploying more secure channels and better infrastructure protection layers. If not addressed properly, the online gambling industry can bid farewell to millions of dollars in lost profits due to these attacks.