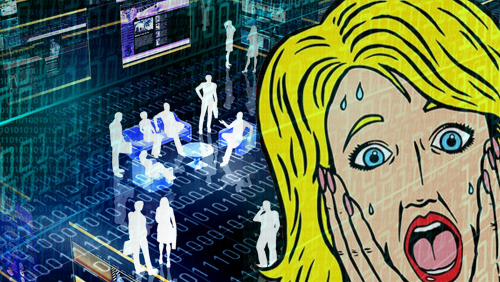 Warren Buffet once said, "It takes 20 years to build a reputation and five minutes to ruin it."  Today, a business is at risk of a situation that can jeopardize its reputation in just a few seconds with a click of a button. Imagine how this single click can maneuver a digital wildfire, spread across your industry and the public, grow and burn every bit of what you have worked hard for years. Not a good sight, right?
This is the dilemma organizations face today and yet, there are still too many companies that don't have an existing management plan to protect and rebuild its reputation once a crisis strikes. In a world where everything spreads quickly, you should know that FAST is the name of the game. Here are tips on how you can manage a crisis in the digital age:
When a situation affecting your organization, your stakeholder or the public takes place online –let's say it's a negative post about your service shared a hundred times on Facebook– the first thing you should do is get the FACTS. There are plenty of trolls out there and you want to make sure that what you are dealing with is/are ONLY the fact/s.
Utilize social media and listen to what people are saying about you. Monitor traditional media as they will most likely pick the story up as well. Once you find the facts, define its contextual circumstance and begin to classify the gravity of the situation. Then, start defining the operational measures you need to execute IMMEDIATELY.
Now that you have identified and assessed what is happening and how it is affecting your business, your next step is to resolve it. Create the appropriate strategy based on your assessment and ensure to get the FIRST message right. This will set the tone for everything that follows and how you mean to continue. As soon as you have developed the strategy and the message, engage all stakeholders. The last thing you want to deal with is the internal blame game that might happen so it is a best practice to be transparent with everyone involved.
Depending on the gravity of the situation, identify if there is a need to have a spokesperson. If you need one then you have to choose wisely. Get the right person for the job. The spokesperson will be the face of your crisis. He/she must be thoroughly prepared and must be used strategically.
However, in this age, you may instead utilize your brand's community page to send your message to the public. You may need an in-house/agency team to execute this. Contact your strong advocates to help you amplify your message. And again, do it fast.
Emphasize regret in your communication approach. Suggesting reforms and offering solutions to your audience may be needed to so make sure to emphasize these as well. Most of all, respond thoughtfully. Be transparent. Get to the heart of the issue and address negative comments. Doing this shows that you care and could mean cooling of the digital wildfire.
Now that your message is out, it's time to control the wheel. Continue driving the communication with all stakeholders, listening and responding to all issues and concerns. Monitor across all traditional and social media channels real time.
More importantly, talk to your audience through actions. Don't silence the haters.  Don't insult their intelligence by broadcasting a message only to brush off the issue and their concerns. It will create more friction and set more fires. Take this as an opportunity to display your customer service. BUT ensure your first respondents are EMPOWERED and aligned with your communication approach and strategy to prevent more frustrations among the public you're trying to resolve your issues with.
Keep an eye on erroneous information published/broadcasted on both traditional and social media and make sure that nothing is left unchallenged. Remember, in this era, time is of the essence. Be consistent with your pace. Act fast, always.
Managing a crisis in today's world seems to be an impossible challenge. It can erupt in an instant about almost anything and the next thing you know, you are facing a 'trial by Facebook'. Establishing a good reputation indeed takes years but no good reputation can easily be tainted. It is still your best defense in a crisis. Work on sustaining it and rebuilding it. Most of all, WORK FAST.
Comments