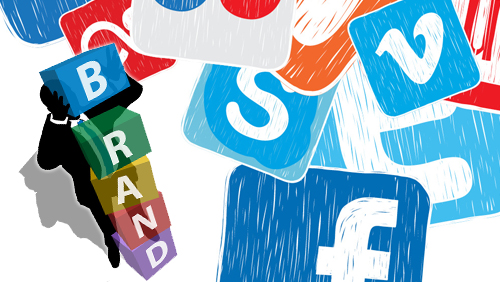 Social Media has become the standout medium to showcase a brand by almost every business and the top choice for marketers to execute their strategies. It has become the go-to channel of brands, some still in the shadows, to crawl their way out into the world to be seen by millions. From its emergence and its ever-evolving advances, it is about time to take this platform to the next level and marry it with your brand!
It can be intimidating to think about creating your social brand but it is not rocket science. Here are some tips to consider to succeed in your future marketing campaigns:
Inspire sensible and meaningful conversations
'Word of mouth' is tried and tested; it can either make or break your brand. Of course, you want your audience to talk about you positively on these platforms. How? Don't just create content, focus on what drives your audience's contentment, and build your content around it. Your brand must always inspire conversations that matter to your audience. An increase in meaningful and sensible conversations fuel business conversions and builds brand equity. Through these conversations, SOCIAL EQUITY is born which consequently, reflects on and turns into brand equity.
Your audience is inundated with information and billions of products pitches daily, and most of this content is found, met and discovered via social media. Every interaction, every engagement must add value to your audience. If you don't make your brand relevant to them, then expect yourself like a plastic bag drifting through the wind (yes, it's from a Katy Perry song).
Actively involve your audience
If there's one thing every business should aspire for their customers is to have them as co-creators. Quite ambitious but surely an effective way to market your brand.  Collaborating with customers encourages them to be engaged with your brand. Customers then share in the value creation which they receive as your brand continues to exist. Involving your audience inspires them to offer their own knowledge and relationships, and create their own resources and assets for your advantage.
You have a better chance of succeeding in today's multi-connected world when you actively involve your audience. Improved customer insight, increased company flexibility and adaptability, lower marginal cost, and greater revenue growth are some of the advantages your business will get from doing this. REMEMBER: Instead of promoting to your audience, market WITH them.
Focus on Customer Satisfaction on Social
Your customers will always say anything they want to say to you when they get the urge to say it and you certainly want to be their to listen when they say it. With the recent changes on social media platforms such as Twitter (where you can send private messages longer than 140 words and to brands without following them) and Facebook (which enticed brands to respond to all private messages asap), it has become clear how these outlets have shifted their focus on accelerating interactions between brands and customers via social media. This might appear scary for brands that are not used to addressing customers concern immediately but customer service on social is the perfect opportunity to earn customer satisfaction.
In every business, customer experience has always been an important aspect of branding. Having an avenue like social media gives businesses the power to create a remarkable customer experience. CS on Social makes it easier for you customer to reach you, and faster for your brand to respond to their concerns. Your service becomes efficient and more importantly, real-time/faster interaction between you and your customer drives a more effective approach to guarantee customer satisfaction.
Making your brand available on social media for customer service allows itself to create potentially deeper relationships with customers. This is beneficial to your brand as you want your customers to be actively involved in the creation of your social equity. By being actively involved, you inspire your audience to have favorable conversations. Stories will continue to inspire on-going dialogue that will in turn offer valuable insight in taking your social brand further and making it stronger.
Comments