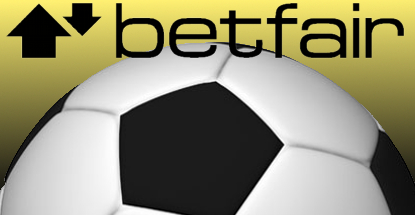 UK-listed online betting exchange Betfair has inked a new creative agency to handle its first ever above-the-line football-themed marketing campaign.
Just in time for the start of a new English Premier League season, Betfair has tapped creative agency Cubo to drill the betting firm's brand into the heads of unsuspecting footie fans. The London-based Cubo, which was appointed without having to pitch for the job, will oversee the new "More to Play For" campaign when it debuts on August 8.
The campaign will feature four different 30-second television spots, as well as a presence on radio, print and digital media. Betfair's advertising director Dave Smith told Campaign Live that Cubo has "a genuine love of football and an understanding of the recreational bettor." Smith also believes Cubo recognizes Betfair's need to "form a meaningful and emotional connection with football bettors by embracing the culture and spirit of football."
Betfair has spent considerable effort over the past month to position itself as footie fans, inking new betting partnerships with EPL clubs Aston Villa and Sunderland AFC Now if only Betfair CEO Breon Corcoran could be convinced to publicly put his recent £10m bonus on a futures wager on his native Ireland qualifying for the 2018 FIFA World Cup, well, then we'd be getting somewhere.
Also gearing up for a new EPL season is the UK's ad watchdog. On Thursday, the Committees of Advertising Practice (CAP), the folks who write the rules for the Advertising Standards Authority (ASA), published a list of "free advice on free bet ads and other top tips" for betting operators, using historical examples of ASA rulings on ads that went out of bounds.
The whole list is available here, but we'll offer a brief (and free) summary: include significant terms and conditions within the ad itself, unless limited by time and/or space; those T&C's shouldn't contradict claims made in the ad's headline; and don't include images of teddy bears or Marvel characters that would have an obvious appeal to people not legally old enough to place a wager.
Comments