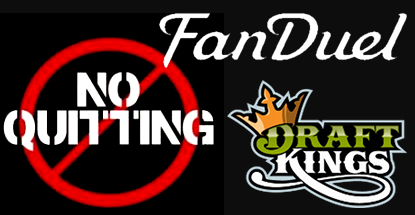 The overwhelming majority of US daily fantasy sports (DFS) players say they would continue their DFS activity even if sports betting was made legal and accessible.
Eilers Research analysts spoke to 1,420 DFS players between June 18 and July 9 to determine their DFS habits and preferences. The survey found that 98% of DFS players were male, a significantly higher percentage than the estimated 66% of males who partake in season-long fantasy sports. (Read the whole survey results here.)
The survey also found that the overwhelming majority (91.6%) of DFS players are Caucasian. A majority (51%) of players are between the ages of 25-35 years and 59% of players have an average annual household income of $75k or higher.
Slightly less than two-thirds (62%) of DFS players had been playing daily contests for less than two years. Football was the preferred DFS option, followed by baseball, basketball, golf, hockey and NASCAR, with soccer and mixed martial arts bringing up the rear.
Just over one-quarter (26%) of DFS players were introduced to the sport via friends or word of mouth, slightly more than those who discovered DFS via the web (24.9%). Television advertising (19.6%) narrowly beat out radio spots (17.5%) for DFS recruitment, each of which easily topped social media (7.3%) and 'other' (4.7%) channels.
The majority (53.6%) of DFS players are involved in at least two season-long fantasy contests while the National Football League is active. But just under half (48.1%) of DFS players said they had "significantly reduced" their season-long activity since they got involved in DFS.
Of the 7% of DFS players who don't participate in season-long contests, the most cited reason for not playing was the perception that season-long contests were "too time-consuming or intimidating."
WHO PLAYS WHERE AND WHY
A majority (61.2%) of respondents said they played on both DraftKings and FanDuel, but DraftKings beat out FanDuel as the preferred site by a ratio of 50.6% to 43%. Over half (56%) of DFS players said they don't patronize any other DFS site. Of the also-rans, Victiv scored highest at 13.7%, narrowly edging out Fantasy Aces (13.3%), with DraftDay (6.1%), Fantasy Feud (3.3%) and 'other' (5.7%) well back of the pack.
The top criteria for choosing a DFS site was liquidity and the volume of cash games and guaranteed prize pools (GPP), followed by the size of GPPs, the strength of a site's interface and mobile app, the payout structure and overlays. Nearly 70% of DFS players say the size of a deposit bonus played little to no role in their decision to open a new DFS account.
TIME AND MONEY
Nearly one-third (32%) of DFS players spend an average of 10-20 hours per week conducting fantasy research. Slightly less (29.8%) spend between 5-10 hours and 15.7% spend less than five hours. One-eighth (12.8%) spend between 20-30 hours while 9.5% spend over 30 hours. The Rotogrinders site was the dominant research channel, used by 63.3% of players, while ESPN scored a mere 5.6%.
Most DFS players (42.4%) spend less than $100 per week on their DFS activity, with 33.5% spending between $100-$200. The ranks thin as spending goes up with 14.7% spending between $500-$2k, 6.5% spending between $2k-$10k and 2.9% spending over $10k. Most players (46.4%) prefer a GPP tournament price point of less than $5.
Eilers believes 70% of DFS players have either broken even or posted a small loss on their DFS investment over the past 12 months. Around one in 10 players are believed to be losing half their stake money, while a similar percentage is believed to be generating a positive return of between 100% and 1000%. A mere 3.5% is believed to be generating a return above 1000%.
WHY THEY DO IT
More than one-third (35%) of players said their favorite aspect of DFS was that it made watching sports more engaging. The excitement of knowing there was money riding on the outcome was cited by 31% of players, while a geeky 25.5% enjoyed the need to conduct research and analysis. Just 8.6% said their primary excitement was derived from having made a lot of money playing DFS.
Conversely, the most hated aspect of DFS was the rake structure, which was cited by 32.4% of respondents. Slightly less (31.8%) cited the fact that sites allowed multiple/unlimited entries in tournaments while 19.1% lamented the presence of too many sharks and the lack of beginner-only contests. Around one in 10 players found DFS too time consuming while 5.4% bemoaned the money they'd lost.
IS IT GAMBLING?
A majority (58.2%) of respondents disagreed with the view that DFS was akin to gambling while nearly two-thirds (65.5%) agreed that DFS was "a legal alternative to sports betting." However, 93.9% of players said they wouldn't stop their DFS activity even if real-money sports betting was "readily available and legal," a number that rose to 97.5% if legal real-money online poker was similarly accessible.
For DFS players who visited brick-and-mortar casinos, sports betting was the most popular (5.59%) form of gambling, followed by blackjack (5.17%), poker (4.91%), craps (3.98%), roulette (3.65%), slots (2.98%) and baccarat (1.75%).
Comments