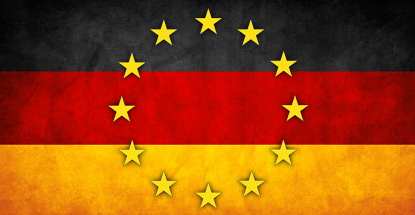 The European Commission has joined the chorus of critics of Germany's stalled online gambling regulatory regime.
Late last month, the EC issued a formal rebuke of Germany's three-year-old federal interstate gambling treaty. It's been nearly one year since Germany awarded 20 federal online sports betting licenses but legal challenges by rejected applicants have prevented any of these licenses from taking effect.
This failure to launch loomed large in the EC's shaming letter, but it was far from the only criticism. The EC also chastised the lack of transparency during the license application process and questioned the reasoning behind Germany's decision to restrict licensed operators to sports betting while banning online casino and poker products.
The EC suggested that the treaty had clearly failed in its stated objective of reducing the scale of unauthorized operators, which continue to represent nearly one-third of the country's online market. The EC also challenged Germany to demonstrate what successes – if any – the treaty had achieved in reducing the rates of problem gambling and money laundering activity.
The EC has given Germany until Sept. 7 to respond to these criticisms, after which the EC will take 10 weeks to consider Germany's response. Given the tight timeline and Germany's demonstrated inability to make any progress on this front, the EC will likely recommend that the German legislation be brought before the Court of Justice for the European Union, which will finally put this legislative abomination out of its misery.
ODDSET GIVEN PREFERENTIAL TREATMENT?
Earlier this month, the Administrative Court of Hamburg joined its counterparts in Wiesbaden and Frankfurt in ruling that the German licensing application process was deeply flawed. However, the Hamburg court also questioned why one of the approved 20 licensees appeared to have been given preferential treatment by the Hesse Ministry of the Interior and Sport.
The Hamburg court's decision redacted the name of this operator, but it is widely believed to refer to land-based sports betting monopoly ODS Oddset Deutschland. The Hamburg court said the operator had essentially been "fast tracked" through the licensing process, despite there being no obvious justification for such preferential treatment.
Last autumn, a court in Bavaria also challenged Oddset's receipt of a license, noting that German law prohibited betting operators from having ties to sporting bodies. Oddset's shareholders include 13 of the country's 16 state lottery monopolies, which have links to German sports federations.
Comments