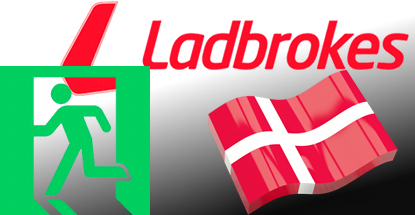 UK-listed bookmakers Ladbrokes have exited Denmark's regulated online gambling market, prompting the country's gaming association to call for a market overhaul.
Ladbrokes informed customers of its Danish-facing site that it had stopped accepting new signups and wagers effective Tuesday (7) and gave existing customers until the end of July to cash out their account balances. The Danish exit follows Lads' decision to restructure its international operations, although Denmark wasn't mentioned when those plans were announced last month.
While the Danish regulated online market has recently shown healthy growth, most of these gains have been monopolized by former betting monopoly Danske Spil and unauthorized international online sites remain popular among Danish punters. Ironically, it was Ladbrokes that led the charge last decade to convince the European Commission to compel the Danish government to scrap Danske Spil's monopoly.
Ladbrokes' exit has prompted the Danish Online Gambling Association (DOGA) to call for further market reforms. DOGA boss Morten Rønde told eGaming Review that Lads' skedaddle demonstrated the "very fierce, competitive situation" facing Danish-licensed operators not named Danske Spil, which still controls 54% of the regulated market.
Rønde warned that other international operators holding Danish licenses could follow Lads out the door. DOGA chairman Peter Weinreich echoed Rønde's expectations, noting that the country's effective 22–25% online tax rate made profitability an elusive result.
Rønde suggested a couple of possible remedies, including making it illegal for international operators to take wagers from Danish punters absent a Danish license as well as splitting Danske Spil's lottery and betting operations. Last month saw Denmark elect a new government that included a leading role for the free-market Venstre party, which has previously mulled a partial privatization of Danske Spil.