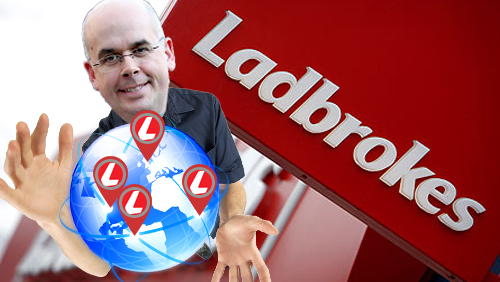 Following a cost and efficiency review, UK-listed bookmaker Ladbrokes has announced plans to restructure its international operations.
Under the plans, Damian Cope will step down from his position as managing director international and nine roles in the centrally based International team will be placed at risk of redundancy.
Cope has led a review of Ladbrokes' Irish division which was placed under examinership process in April and saw companies such as Boylesports, Paddy Power and Betfred express interest in a potential acquisition. The company said that plans for the Irish business remain on hold until examinership is completed.
Meanwhile, the existing locally based management teams will continue as normal with Australia MD Dean Shannon reporting directly to CEO Jim Mullen.
Alexis Murphy, managing director of Ladbrokes' Belgian business, will report to UK retail managing director Lee Drabwell.
Sportium Retail Director Mark Fowler will represent Ladbrokes' joint venture in Spain, liaising directly with Corporate Development and Strategy Director Adam Greenblatt. Digital support will be provided by the Digital team led by Andrew Bagguley.
"Our international businesses each have strong management teams and do not require extensive support from a centrally based International team," said Mullen. "This move will reduce costs and bring the International businesses closer to our Exco team.  The resulting savings will enable us to support the increased investment in our digital business which is essential to the future of the Group."
The moves follow Ladbrokes' confirmation of a possible merger with Gala Coral but Mullen said in the statement that there can be no certainty that the discussions between the two parties will lead to any agreement, although it could "create a combined business with significant scale and has the potential to generate substantial cost synergies, creating value for both companies' shareholders."