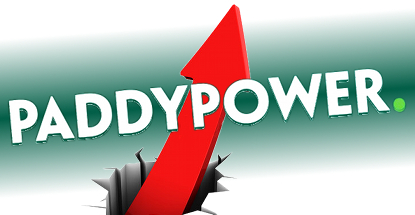 Irish betting operator Paddy Power says a strong performance by its Australian operations helped to offset the new year's string of unfavorable sports results.
The Paddsters released an interim management statement on Thursday to coincide with their annual general meeting in Dublin. For the year through to May 11, total revenue is up 35% on a constant currency basis despite the rash of punter-friendly results that did such damage to Paddy's rivals.
Excluding Australia, Paddy's online revenue rose 31%. Sports betting handle was up 13% and betting revenue rose 41%, while eGgaming revenue was up 17%. Paddy's Aussie offshoot Sportsbet reported betting handle up 42% and revenue up 44%, reflecting Paddy's "substantial and targeted investment in product and brand."
Paddy also provided an update on its Italian-facing division, which had undergone a strategic review after losing €15m in 2014. The Italian business reported revenue up 23% during the period but Paddy is implementing a number of substantial operational improvements, including boosting brand awareness and specific tweaks to the sportsbook and casino verticals. Paddy CEO Andy McCue expects losses will fall by "a few million" this year and next before "substantially eliminating losses and moving to profitability thereafter."
On the UK retail front, revenue rose 12%. Sports betting stakes and revenue were up 7% and 15% respectively, while machine gaming revenue rose 10%. In Ireland, retail betting stakes were up 10% and revenue rose 10%. Paddy added eight new shops in the UK and two more in Ireland during the period.
Paddy also announced that Chairman Nigel Northridge plans to step down on June 30 after two three-year terms as chairman and 11 years in total on Paddy's board. The chairman's chair will be filled by director Gary McGann, who had already made known his desire to occupy Paddy's Iron Throne.