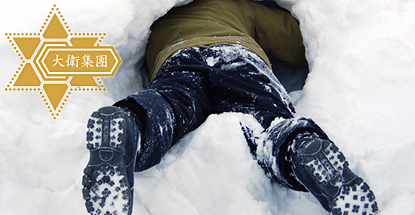 Macau casino junket operator David Group has publicly clarified its plan to reduce its presence in Macau while boosting its profile in other Asian casino jurisdictions. Last week, several analysts reported that David Group was planning to close some or all of its seven VIP gaming rooms in Macau thanks to a scarcity of high-rollers caused by Beijing's increased oversight.
On Saturday, David Group announced it would be closing three of its Macau VIP rooms: one room at MGM Macau, one at Sands China's Four Seasons and one at L'Arc, which operates under an SJM Holdings license. The rooms will all be closed by the end of the month. David Group had already closed rooms at the Venetian Macao and Melco Crown's City of Dreams in Q3 2014.
Director of corporate communications Frank Ng told Bloomberg the company was "adjusting our business strategy" to cope with the "general trend in the industry." Figures released by Macau authorities show VIP gambling revenue shrunk to 60.5% of the pie in 2014, down from 73% the previous year, representing $3.25b in lost VIP revenue. Ng insisted David Group was only "hibernating" and that the closed VIP rooms could reopen if/when the VIPs return in droves.
Ng said David Group would refocus its efforts on casino markets in the Philippines, Vietnam and on South Korea's Jeju Island. David Group also plans to establish a presence in Australia before the end of the year and also in Europe at some undetermined future date. David Group operates a travel company with its own private jets that will assist these international efforts.
VIETNAM PREFERS LOCAL INVESTORS FOR PHU QUOC CASINO
Speaking of Vietnam, the government wants to give the new casino license on Phu Quoc island to a local company. On Sunday, Prime Minister Nguyen Tan Dung asked administrators to cobble together some casino regulations for the island, which lies off the country's southern tip, close to Cambodia.
Provincial authorities have previously set aside an area of 30k-square-meters for the casino project, which will be allowed up to 400 gaming tables and 2k electronic gaming machines. The government says investors with projects already on the go on Phu Quoc will be eligible for the most incentives, but whoever wins this derby will have to meet the government's requirement to invest a minimum of $4b bringing it to fruition.
While local investors are preferred, Vietnam has yet to make any further moves toward allowing its citizens to enter casinos. Last August, the Ministry of Finance submitted draft legislation that would have allowed casino entry by adults over 21 years of age who could demonstrate sufficient resources to withstand gambling losses. But there's been no further progress on pushing the bill over the legislative finish line.
Comments