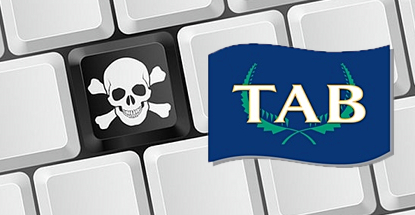 The website of the New Zealand TAB is the latest online betting firm to be targeted by a distributed denial of service (DDOS) attack. The TAB first came under attack on Boxing Day (Dec. 26), which caused the site to crash multiple times. The site has managed to reboot each time and remains operational on Sunday (28) although some punters have been reduced to using the TAB's phone betting service.
New Zealand Racing Board (NZRB) chairman Glenn Patrick said the site's resilience in the face of a "concentrated cyber attack" was credit to "our best people and suppliers" working around the clock to restore order. Patrick reassured punters that the attacks had not sought to obtain customers' personal information. Patrick told Radio New Zealand that the digital perps had been identified and their identities passed on to the relevant authorities.
The TAB attack is the most recent in a spate of DDOS actions that have targeted online betting sites in December. Earlier this month, both the Equity Poker Network and the Winning Poker Network were targeted by online miscreants. DDOS attacks traditionally are accompanied by extortion demands which promise to end the attacks in exchange for some ransom payment.
The NZRB reported its best ever performance in both betting turnover and profits in its most recent annual report card. Despite these gains, the NZRB continues to press the government to institute IP- and payment-blocking of sites not authorized by the local government to accept wagers on sports and racing.
NEW ZEALAND GAMBLING STUDY
A recent survey of New Zealand gambling habits by AUT University showed a decline in the number of Kiwi punters interested in making a wager. Around 80% of the 6,251 adults surveyed reported participating in some form of gambling in 2012, down from 86% in 1999.
The number of people who gamble weekly or more frequently was 22%, down from 40% in 1999 and 48% in 1991. The number of gamblers who engage in multiple forms of gambling fell to 22% in 2012, down from 28% in 2005 and around 40% in the 1990s. Gamblers who participate in continuous gambling forms – casino table games, electronic gaming machines and track betting – fell to 6% from 10% in 1999 and 18% in 1991.
The decreases come despite a marked increase in available gambling options, echoing other studies that have found no evidence to support the theory that expanding gambling options creates more problem gamblers. The rate of problem gambling in New Zealand has remained constant in surveys over the past two decades, adding more weight to mounting evidence that problem gamblers are born, not made.
The survey also confirmed that problem gamblers are better described as people with problems that go far beyond gambling. Of those that the survey classified as problem gamblers, 60% were hazardous drinkers, 71% smoked cigarettes, 47% engaged in other recreational drug use and 46% had a high or very high probability of experiencing psychological distress.