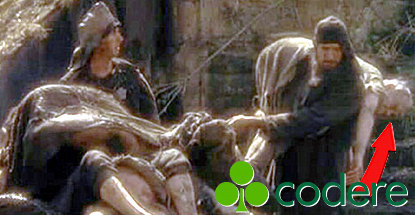 The long tortured restructuring of 'not dead yet' Spanish betting and racing operator Codere has been accomplished after members of the family that founded the Spanish gaming company agreed to surrender majority control. Codere, which is based in Madrid but earns most of its bones via Argentine and Mexican operations, filed for protection from its creditors in January, citing €1.1b in debts after two straight years of financial losses.
The hedge funds that held most of Codere's debt had pressed for a restructuring but three members of the Martinez Sampedro family – who collectively owned two-thirds of the company – had balked at proposals that would have handed 97% of the firm's equity to creditors. The family founded the company, which also has online betting operations in Italy, in 1980.
On Tuesday, the day before the latest deadline for reaching a deal, Codere announced it had agreed to hand 97.8% of the firm to creditors. Two members of the Martinez Sampedro family will later be required to repurchase 19.6% of the company's shares from bondholders and Jose Antonio Martinez Sampedro will remain Codere's CEO in a bid to retain some semblance of continuity.
The deal envisions a debt-for-equity swap that will require the issuing of €675m of new notes and €253m in new loans. The deal also requires Codere to delist from the public markets, approval of which can't come fast enough, given the nearly 19% tumble the stock took after news of the deal hit the wire. Analysts suggested the deal was a better result than insolvency, which could have put the company's gaming licenses in jeopardy.
WORLD CUP BOOSTS SPANISH ONLINE MARKET IN Q2
Spain's regulated online gambling market saw revenue rise nearly 7% in Q2 as the 2014 FIFA World Cup gave sports betting a double-digit bump. Figures released this week by the Dirección General de Ordenación del Juego (DGOJ) show online revenue in the three months ending June 30 hit €59.2m, up 6.7% year-on-year but down 13% from Q1 2014. The World Cup brought a flurry of new registered players, pushing sports betting revenue up 17% to €32m, representing 54% of total online revenue.
Online poker revenue fell 6% to €15.4m, with tournaments down 1.1% and cash games off 8.4%. By contrast, the casino vertical grew 8.1% to €9.2m and bingo rose 10% to €2m. Hopes are high that casino growth will ramp up dramatically once regulators give operators the legal okay to launch online slots. The Spanish government published the long-awaited slots regulations in July, with an eye toward launching the new product in January 2015.