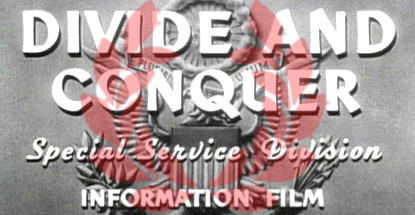 Fresh off closing its Showboat Casino Hotel in Atlantic City this past weekend, struggling casino operator Caesars Entertainment has been hit with another lawsuit over its ongoing asset shifting/stealth restructuring. The latest suit has been filed in New York by several investor funds, which accuse the debt-laden casino firm of violating agreements with some bondholders in order to strike a deal with other, more favored bondholders.
At the heart of Wednesday's lawsuit is a debt refinancing deal Caesars struck in August in which some holders of Caesars' most-junior bonds agreed to accept $155.4m in exchange for surrendering certain protections. Caesars is attempting to get 51% of its bondholders on board with its restructuring plans for Caesars Entertainment Operating Co. (CEOC), the division that carries the majority of the company's industry-high $24b debt.
But bondholders not party to this agreement have accused Caesars of employing a 'divide and conquer' strategy that unfairly penalizes creditors who don't sign on to Caesars' backroom deals. A money manager with Saguaro Capital Advisors, one of the junior bondholders left out in the cold, called the move "one of the most egregious things [Caesars has] done so far, even though it's a relatively small amount of capital."
Wednesday's lawsuit was filed by funds linked to MeehanCombs, Trilogy Capital Management and Chicago Fundamental Investment Partners, all of which accuse Caesars of offering other debt-holders "special treatment and compensation" in exchange for their cooperation. Speaking to Bloomberg, Drinker Biddle & Reath attorney James Millar, whose firm represents the aggrieved funds, said Caesars had "violated federal law and certain provisions of the indenture and we intend to pursue our rights in that regard."
In May, Caesars sold 5% of CEOC to undisclosed investors, a gambit Caesars claims freed it from many of its promised obligations to its creditors. Meanwhile, Caesars continues to shift its more profitable assets into Caesars Growth Partners (CGP), out of the reach of creditors in the event of a bankruptcy proceeding. Some creditors have claimed that CEOC was effectively insolvent at the time, making these transfers fraudulent transactions. Caesars has been hit with lawsuits in Delaware on similar allegations, which the company rejects as unfounded.
Further complicating matters is Caesars' plan to add yet another acronym to its list of divisions. Last month, Caesars announced it would spin off its customer loyalty rewards program into a separate entity it's calling Caesars Enterprise Services. The move requires the approval of all the regulators in which Caesars operates casinos. The New Jersey Casino Control Commission was supposed to consider the matter in August but tabled the request until its next meeting on Sept. 10 after Caesars' creditors protested.
CAESARS FINED A RECORD $200K IN OHIO
Caesars' finances have become so convoluted that the company was recently hit with a $200k fine by gaming regulators in Ohio over Caesars' failure to keep them apprised of its restructuring plans. A year ago, Caesars and a subsidiary of Rock Gaming struck a deal to purchase equipment and fixtures for the Horseshoe Casino Cincinnati, which is co-owned by both companies. Regulators approved the deal, only to have the companies change their mind and pursue a different deal, details of which they neglected to provide to the regulators.
The fine is the highest ever imposed on a casino by Ohio regulators but it's questionable whether Caesars even took notice. The company lost $466.4m in the three months ending June 30, meaning it's losing more than $200k every single hour.