Phil Ivey losing on the felt and gaining in the court after dropping over $3.3m at the high stakes tables but gaining in the courts as his ex wife Luciaetta remarries.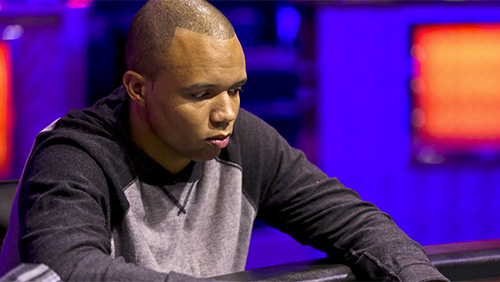 So what's in a name?
A lot according to the contrasting fortunes in Phil Ivey's life right now.
There is nobody, alive or six feet under, who has won more money playing online cash games than Phil Ivey.
The Full Tilt Poker (FTP) motto used to be "Learn, Chat and Play with the Pros," but when you consider that between 2007 and 2011 Phil Ivey won $19,242,744 playing online cash games on the site, it should have read, "Learn, Chat and Get Taken to the Cleaners by the Pros."
Back in those heady days his online screen name was the not too confusing Phil Ivey. Since returning to the online tables of FTP, in November 2012, Ivey has changed his name to 'Polarizing' and has witnessed nothing but defeat with $3,371,872 in losses.
But it's not all bad news…
The world's greatest poker player's ex wife has decided to change her name by getting hitched again. Whilst Ivey's heartstrings are no doubt feeling a little tug, it will be more than compensated for by an upswing in his bank balance.
The former Ms Ivey, who changed her name to Roberts after their divorce, has married a gentlemen called Chris Rich – and he must be, because the marriage means no more alimony payments – $180,000 per month to be exact.
Now that's what I call love!
The pair divorced in 2009 after seven years of marriage where it was alleged that Luciaetta left with a $1.2m settlement, over $1m in jewelry and $180,000 per month alimony payments.
Not content with that haul Luciaetta went for a few shillings more, but after a two year dispute the court eventually wiped their bums on the lawsuit and Ivey was free to move his money away from his ex and into the pockets of Galfond, Heinecker and co.
Comments