The WPT and Fox Sports Network extend their deal to supply televised coverage until 2017, and the first half of the Season XII schedule is released with exciting new stops at St Maarten and South Korea.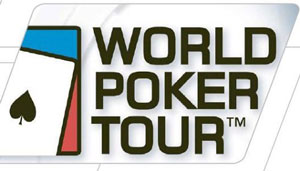 The World Poker Tour (WPT) and the FOX Sports Network have shook hands on a deal that will see the distribution of the televised WPT Main Events continue until 2017. The announcement comes as the WPT also publishes details on the first-leg of their Season XII tour that will once again span four different continents and visit over a dozen different countries.
"We are thrilled to be partnering with World Poker Tour for the next three years," said FOX Sports Network Vice President of Programming, David Sussin. "World Poker Tour has delivered record viewers over the past two seasons, and that is a testament to the consistent quality of the show and WPT's position as the world's premiere provider of poker programming."
The first half of the tour will run between August – December 2013 and there will be five televised events:
WPT Legends of Poker – Bicycle Casino, California – Aug 29-Sep 4
WPT Borgata Poker Open – Borgata Hotel & Casino, Atlantic City – Sep 15-Sep 20
WPT Grand Prix de Paris – ACF, Paris – Oct 25-Oct 30
WPT Montreal – Playground Poker Club, Montreal – Nov 29 – Dec 5
WPT Doyle Brunson Five Diamond World Poker Classic – Dec 6 – Dec 11
The tour will once again return to Johannesburg where Dominik Nitsche won last year's inaugural event, and there are also new main event stops with the WPT Caribbean coming from the Casino Royale in St Maarten and a visit to Asia for the WPT South Korea in the Ramada Plaza.
"Our strategy of global expansion is now being fully realized," said WPT President Adam Pliska. "From 18 events in Season VIII to nearly 60 Main Tour, Regional, and National events in Season XI, World Poker Tour will provide FSN with nearly 100 hours of original programming over the course of this agreement. With the greater support and distribution that our new deal provides, World Poker Tour is now guaranteed to make up a major share of the best-in-class, U.S. television poker real estate for years to come."
The six non-televised stops will include:
WPT Cyprus – Merit Crystal Cove Casino, Cyprus – Aug 16 – Aug 21
WPT Emperors Palace Poker Classic – Johannesburg – Nov 7 – Nov 11
WPT Jacksonville – BestBet Florida – Nov 15 – Nov 19
WPT Caribbean – Casino Royale St Maarten – Nov 19 – Nov 24
WPT Prague – Card Casino, Prague – Dec 15 – Dec 21
WPT South Korea – Ramada Plaza – Dec 16 – Dec 19
In an addition to the main tour stops there will be a further 10 WPT Regional and National stops that include a return to China where an invitation only event will take place at the MGM Grand in Sanya.