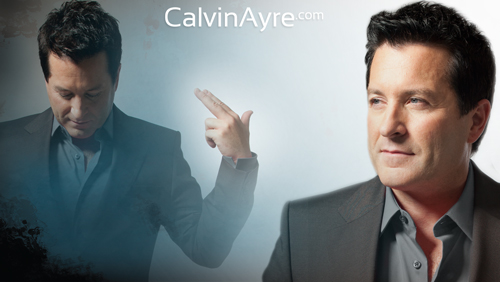 This weekend marks CalvinAyre.com's third anniversary as a gambling news website.  If you were with us three years ago, you might remember the epic launch party in Prague, although if you were there you probably don't remember.
Calvin Ayre had been running his personal blog for a few years until he saw a major hole in the news coverage of the gambling industry. The existing coverage largely fell into two camps; the anti-gambling zealots who would bash the industry at every turn or the media groups who specialize in covering only a certain segment of the gambling industry. The latter bunch were usually bought and paid for by the pan-European public companies who treated the industry media like extensions of their PR departments. It was debatable which of these two camps was worse for the industry.
Calvin, a man who knows a thing or two about filling holes, hired a team of writers and CalvinAyre.com was born.
Calvin spoke to me from his beach house in Antigua, "CalvinAyre.com has been instrumental in democratizing the media that, until my site went up, was controlled by pan-European public companies and their unique and sometimes fictional view of this industry we all love."
HUMBLE BEGINNINGS
CalvinAyre.com started with just a couple of writers who spent their time writing short posts that expressed theirs and Calvin's opinions on the big gambling news stories of the day and then linking out to the original source.
Over the past three years, we've grown into one of the best sources for gambling news on the internet, with a great team of staff writers and multiple video crews who cover the gambling industry in Las Vegas, London, Macau and everywhere in between.
The past three years have been a turbulent but exciting time for the gambling industry with Black Friday, Blue Monday and indictment after indictment but if hasn't been all bad news.
We covered the rise of Macau and other Asian jurisdictions that have come to dominate the global gambling industry. We covered forward-thinking states in the US as they began the process of licensing and regulating online gambling. We covered the DOJ's Wire Act reversal and PokerStars buying Full Tilt Poker and settling with the US government.
We've also had some fun with our April Fools Jokes and our own industry shindigs, including the 7-Deadly Sins party in Dublin, which may have set a record for negatively impacting liver functionality on an industry-wide scale.
LIFERS
Becky Liggero has been with the site since the start so I asked how her experience has been and what were some of her favorite moments from the first three years at CalvinAyre.com, "As one of the original CalvinAyre.com contributors I can tell you first hand that the last three years have been incredible and life changing.  I moved from Boston to London, I continue to travel the globe and I have the opportunity to interview C-level gambling professionals, athletes and celebrities all the time. I think this is what they call living the dream.
Staff writer Steven Stradbrooke has been with the site since day one and has written some of CalvinAyre.com's best articles. Asked for his thoughts on the site's development, Steven offered this inspiring message: "I am writing this from my cell, somewhere deep within the bowels of the CalvinAyre.com building, although I can't be completely sure about that. I'm being held against my will and forced to write gambling articles all day otherwise they withhold my gruel. It's been over three years since I last felt the sun's rays on my face. If anyone reads this, please tell my father I'm still alive and that if he's currently holding any Bwin.party stock, dump it immediately."
THE MAN WITH THE PLAN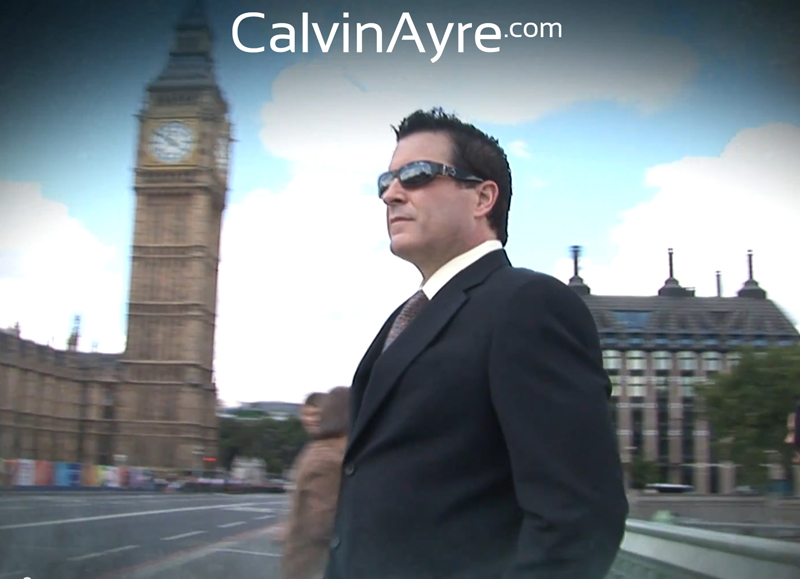 We have a great team of writers, on-camera talent, video producers and countless others working hard behind the scenes but a ship would run aground without a captain at the helm. When Calvin writes, people read. It's the boss's birthday this weekend and we wanted to share some of our favorite Calvin Ayre moments from CalvinAyre.com.
In 2010 he wrote about the importance of a personal brand with "Keeping it Real: I May be Drunk Miss"
In late 2011, Calvin puts the private vs. public company debate to rest with "Publicly Advocating for Private Companies in the Online Gambling Industry"
And, in what has grown into a December tradition and serves as our most popular feature every year, Calvin puts on the swami hat and gives us his gambling industry predictions for the upcoming year. Here are his predictions for 2011, 2012 and 2013.
We have a lot of voices and personalities that go into making CalvinAyre.com one of the best gambling news sites out there but we're always looking for new voices and fresh opinions. If you want your voice heard, feel free to contact us to pitch your ideas and editorials to be featured on CalvinAyre.com.
Again, thank you for reading CalvinAyre.com and I leave you with some free business advice from Calvin as he downs a rum punch on his deck in Antigua…"Private and Asia".