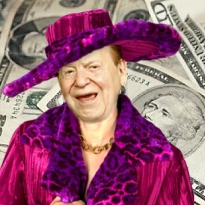 While the online poker bill co-authored by Senate Majority Leader Harry Reid (D-NV) and Sen. Jon Kyl (R-AZ) shows little sign of gaining traction in the lame duck session of Congress, that isn't stopping opponents from making their opinions known. David Gale, the exec director of the North American Association of State and Provincial Lotteries, announced on Tuesday that seven state lottery bosses would be descending on Washington, DC next week to express their belief that gambling decisions are the responsibility of the individual states, not the federal government, an opinion shared by both the National Conference of State Legislatures and the National Governors Association.
Gale said reps from Georgia, Idaho, Iowa, Kentucky, Missouri, New Hampshire and Washington state would be making the trip. Illinois, which became the first state lottery to sell individual tickets online in March, is notably absent from this list. Gale had told the Las Vegas Review-Journal's Steve Tetrault that the number of lottery execs could be less than expected if the Powerball jackpot wasn't claimed this week, but no more worries about that, so perhaps the Chicago boys will show up next week after all.
Also expressing their Reid/Kyl opposition is the National Council of Legislators from Gaming States (NCLGS). On Tuesday, the NCLGS issued a Resolution on Proposed Federal Internet Gaming Legislation (read it here), which states its support for the "proper regulation of internet gaming," but maintains that "decisions relating to internet gaming should be made by the citizens of the states and their elected officials." The NCLGS believes the Reid/Kyl bill would "preempt that state authority" and "create an unnecessary federal gaming licensing regime and bifurcate authority over regulation of gaming," and would "put at risk critical revenues derived from state-regulated gaming." The NCLGS sent copies of the resolution to Reid, Kyl, other members of Congress and the chairs of legislative gaming committees in the states.
SHELDON GETS PAIDELSON
While Washington has put online poker on the backburner in order to focus on the contentious 'fiscal cliff' negotiations, those talks are a matter of intense focus for publicly traded US gambling companies. It increasingly looks like Republicans are finally going to tell Grover Norquist to piss off so they can agree to raise taxes on high-income earners come the new year, and that means Christmas is coming early to gaming industry investors in the form of special dividends. Dividend income is currently taxed at a rate of 15%, but dividends are due to be taxed as ordinary income in 2013, meaning those in the highest income brackets could end up paying 43.4% of their dividend dollars back to the government.
Befitting Steve Wynn's market-leading animosity towards all things Obama, Wynn Resorts got a head start on the holiday payday, declaring an $8 special dividend before the election was even over. Las Vegas Sands was up next, declaring a $2.75 per share dividend payable Dec. 18. Those who laughed at LVS boss Sheldon Adelson having spent upwards of $65m on GOP candidates in the 2012 election cycle with little in the way of positive results will get a dose of perspective when they realize that, as LVS' largest shareholder, Adelson (and his wife Miriam) will collect $1.19b via the dividend. (Finally, we have an answer as to what to get a billionaire for Christmas: another billion.) Gaming machine maker International Game Technology (IGT) will pay a 7 cents per share dividend on Dec. 31, which sounds puny compared to LVS' bounty, but the IGT board voted to increase that amount by a penny (a 17% gain) earlier this week. IGT dodged the political issues by claiming the boost reflected confidence in its business strategy.