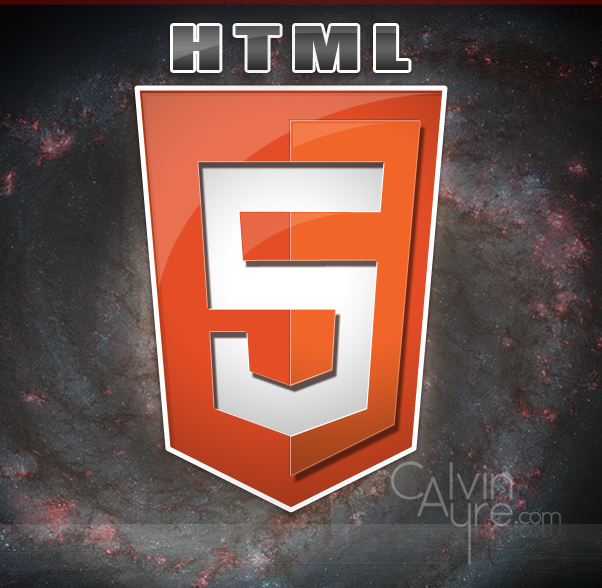 In the short history of the online gambling industry there have been many technological advances. In fact, there's hardly been a year go by without some form of innovation or ground breaking product. Be it a cinematic slot, mobile products or live streaming, there's always something new in iGaming – which is perhaps one of the reasons that so many people are attracted to it. But there's one technological advance that's even more significant than all of the above. It allows developers to create sharper images, more fluid graphics and has laid the foundations for the advances listed above to improve further. That technology is HTML5. Surprisingly, HTML5 isn't actually that new and is even older than some of the products which it is now changing. Work first began on an update of HTML 4.01 in 2004.
The ability of HTML5 to natively support video and work across all platforms is a recipe for extreme success. However, like most things, HTML5 only came to the attention of many once someone at Apple had their say. It was the then-CEO Steve Jobs' letter on the subject of Flash which described his belief that HTML5 would ultimately outdo Flash.
But despite that it hasn't been until recently that we've really seen HTML5 begin to have an impact on the iGaming industry. But now that it has, from what's being said around the industry it's going to have a sizeable impact. Already we're seeing HTML5 playing a key role in some of the most exciting emerging markets within online gambling.
Mobile
Among those who claim to be making the most of the new technology is casino software giants Microgaming. The Isle of Man-based company revealed their new HTML5 games at the mGaming Summit at the end of April. But rather than create new games in HTML5, Microgaming opted to reproduce some of their most successful games such as the Tomb Raider slot, blackjack and roulette. This allows for direct comparison and the feedback was almost entirely in the favour of HTML5.
Having released eleven games, Microgaming revealed in a press release that there's an 'aggressive games rollout scheduled for the coming months'.
This appears to be a change of tune from the company who spent considerable time working on the Adobe Air mobile casino software that was launched with Spin Palace among others. On the other hand it could simply be a case of ensuring that they cover all bases on the mobile front – something which they must surely have done by now. In a wider context, HTML5 could be effectively mean the beginning of the end of the mobile application. Other than providing players with a slightly faster set up time, there will be few advantages to downloading and installing a mobile gaming app over playing the same games on a HTML5 browser.
The speed issue tilts the balance further in the favour of mobile web-based games when you consider that the games included in the Microgaming Adobe Air product appear to update every time that the app is opened. From this and much more popular opinion it becomes apparent that the main benefit of HTML5 is going to be the breaking down of barriers between devices and browsers.
Microgaming certainly isn't the only company pushing HTML5 for its mobile purposes either. A Viaden case study into BigCasino Mobile explained that HTML5 would provide for a 'smoother casino functionality in a mobile web-browser'.
Live dealer
When it comes to live dealer games the remit is pretty simple – just make the games as realistic as possible so that the player experience is as close to being in a land-based casino as possible. Obviously players are going to accept certain limitations meaning that when it comes down to it, the main features of a good live dealer game are high quality streaming and real time gameplay. Fortunately HTML5 can help with both of these issues. Having already progressed from java based streams to Flash, HTML5 will be yet another step in this flourishing segment of the online casino industry. CEO of Visionary iGaming Martin Reiner penned an article last year in which he explained just how crucial the change from Flash to HTML5 will be for those creating and offering live dealer products.
He wrote: "The magic of HTML5 is that it is a standard that will be accepted across all browsers and mobile phone platforms, something that Adobe Flash cannot boast."
"Not only will the HTML5 client applications deliver high quality, rich user features on standard internet browsers, it will open up the world for Apple iPhone and Android users to have access to their gaming accounts from virtually anywhere."
Social
The final factor which anyone in the iGaming industry is finding so hard to ignore these days is the social platforms which are becoming increasingly open. Of these fewer are of more importance that Facebook who have already begun welcoming HTML5 games from the likes of social gaming heavy hitters Zynga and Wooga. Of course the nature of Facebook as an application on mobile devices has meant that apps are unable to work on there at the moment. This is surely going to be the next step and its one that's likely to be aided by HTML5.
Facebook's European head of gaming partnerships Julien Codorniou appeared in November at the Social Gaming Summit and spoke at length about the opportunities available. He made it apparent that it's going to be a matter of when rather than if HTML5 will become the standard for developers. Speaking to Social Games Observer Codorniou also expressed his belief that casino games were underrepresented on Facebook which will be sweet music to the ears of those in the iGaming industry who are already dabbling in that area.
And just in case you weren't entirely convinced about the whole thing, Codorniou also added: "If I had to start a company tomorrow, it would be an HTML5 gaming company focusing on the Facebook platform." The best news for anyone looking to operate in these social gaming, mobile and live dealer is that HTML5 has opened up the possibility to do all three simultaneously.
While that may be some way off at the moment, any product which is able to combine any of the above will surely be sitting pretty as the internet moves into its next stage of development.