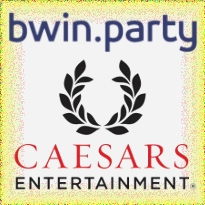 Several more names have thrown their hat into the ring to acquire a coveted gaming license in the soon-to-be regulated Nevada online poker market. CardPlayer reports that Nevada casino licensee Golden Nugget has applied to become an online poker operator. The move follows the Nugget's entering into a joint venture with Chiligaming to launch a free-play (to start) site sometime in the coming quarter. Several other companies – Lottomatica Group subsidiary Spielo International, Sweden's Boss Media and Gibraltar-based St. Minver – have applied for service provider licenses.
Also applying for a service provider license is pan-European online gambling operator bwin.party (Pwin). In October, the company entered into an "anticipatory" online poker joint venture with Nevada gaming license holders MGM Resorts and Boyd Gaming (both of which have already submitted their own applications as online poker operators). Assuming the Nevada Gaming Control Board doesn't focus too hard on Pwin co-CEO Norbert Teufelberger's run-ins with European law enforcement, an approved application would mark the long-awaited return of Pwin's prodigal PartyPoker brand to US soil. PartyGaming left the US market post-UIGEA and paid a make-good $105m fine to the US Department of Justice (and company principal Anurag Dikshit paid three times that sum).
Mitch Garber, the man who brokered PartyGaming's $105m ransom, has long since decamped to Caesars Entertainment, where he 'runs' its online arm Caesars Interactive (just like he used to 'run' PartyGaming, if you define 'run' as being the fresh-faced boy the real owners would trot out on occasion to deal with gaming regulators). Garber told Inside Social Games that his outfit will be the number one social media casino game providers, you know, assuming Zynga, DoubleDown, PopCap and others get out of the way. Garber thinks the recently launched Caesars Casino's sole focus on casino-style games – "we're not going to do a 'Ville game" – will help CI surpass Zynga's efforts to make its Zynga Casino a success. "Our key differentiator is that we only do one thing." As part of Caesars, we can't help but wonder if that 'one thing' is lose money?