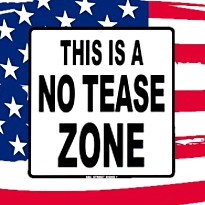 Yet another US state has signaled its intention to accelerate its online gambling plans following the Department of Justice's pre-Christmas announcement that the Wire Act didn't apply to anything other than sports betting. Connecticut Governor Dannel P. Malloy is taking a more liberal interpretation of the DoJ opinion than most, telling the Hartford Courant that "everything is on the table. It appears that the only thing the [DoJ] has ruled is off the table is sports betting … so with that one exclusion, everything is up for consideration by the states."
However, Senate president pro tem Donald E. Williams Jr. isn't as gung ho as Malloy. While Williams understood "why the governor wants to do the things he's suggesting," Williams hoped Connecticut "could find other means to increase revenues or produce savings." But despite his admission that he's "never been a fan of the expansion of gambling," Williams says he's "willing to listen to proposals." Malloy's proposals include looking beyond his state's borders, as his reading of the DoJ opinion tells him that interstate gambling would also be permissible.
If that's the way Malloy feels, he'd be well advised to put spurs to legislators' flanks. Reuter's Jeremy Pelofsky suggests that while the DoJ opinion has been celebrated by states, the gambling industry and US poker players alike, it ultimately means little until laws are passed supporting that opinion. Greg Gemingnani, an internet gaming lawyer at Lionel Sawyer & Collins, says the DoJ opinion "only reflects what the Obama administration would bring charges on. Future departments of Justice could interpret the Wire Act differently."
As precedent for such a reversal, Pelofsky cites the Obama administration's 2009 rejection of a George W. Bush-era opinion by the Office of Legal Counsel (OLC) relating to the Central Intelligence Agency's methods of interrogating terrorism suspects. As K&L Gates LLP partner Linda Shorrey notes, an OLC opinion "can be withdrawn or changed … only the courts have the authority to determine whether the Wire Act applies to poker wagers." A spokesman for Rep. Frank Wolf (R-VA), the gambling scold who heads the panel that approves the DoJ's budget, said Wolf intends to ask the DoJ for an explanation as to why they chose to reverse their stand on the Wire Act right before Baby Jesus' birthday.
Definitely not looking to second guess the DoJ opinion are the UK-listed online gambling companies, in particular those that have struck joint venture deals with US land-based casino companies or Indian tribes. On the first day of trading since the DoJ went public with its opinion, Bwin.party was up 23% to 160p, Playtech was up 15% to 266p, while 888 Holdings rose 9% to 39p. Curiously, international lottery operators which already have operations in multiple states didn't fare nearly as well. Lottomatica closed up a modest 2%, while Intralot and Scientific Games actually fell a little over 1% each. Then again, it's the public markets – it's not supposed to have any bearing on reality.