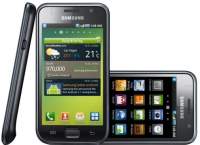 Many of us who don't own an iPhone 4, look on at those who have one with envy. There's a few camps that you could belong to. One is the "I should have waited" group, who were duped by a deal for the iPhone 3, only to find out the latest handset was close to release. Then there's the Android "ours is a whole lot better anyway" band of brothers. Now that's where the cool cats are. They can even play poker on their phones now. However, right now there's a lot of reason to be cheerful if you own any smart phone or tablet PC as gaming companies are developing Apps for these like never before.
Many in the iGaming business have already identified the area as the biggest growth area, a report from Juniper Research predicting huge growth over the next five years. As such, many Apps are now in development. Companies aren't worried by the apparent plethora of tiny problems that exist with the Android and iPhone devices and just want to get their content out there. Only last week Microsoft joined the smart phone party with the launch of Windows 7 phone. They weren't even fashionably late with this. Just think of the kid who used to turn up to the party and find there was no booze left. That's how Bill and his friends look.
The phone market is perhaps where the battle between firms will be the most fiercely fought. Of the many firms who have already released Apps for smart devices, Paddy Power have taken time out from their latest ambush marketing campaign, again involving a massive sign. They've even given the cats a week off from being kicked (you do know they use a new cat every time an advert is shown). After developing Apps for both Android and the iPhone they moved into the App market on the increasingly popular iPad and look all set.
Being the first betting company in the world to offer all three, Paddy Power himself is exceeding happy with how things are going, and said: "This is the future of betting and we believe that today's smart phones will do for the industry what the launch of online betting did a decade ago."
Whether they'll be releasing one for the Windows 7 phone as well it's not yet known, but the Irishman has well and truly got himself in where he needs to be right now. We also contacted William Hill, Ladbrokes, and Sportingbet but at the time of publication, unfortunately they were yet to reply.
Paddy Power's focus is mainly on the sports book side of things though. Poker on the other hand has some way to go yet.
Only last week, Full Tilt Poker announced that they were trialing their Rush Poker live real-money poker product on smart phones. The only weird thing about this news is that they only released it for Android – the so-called "second best," even though the system far outsells Apple. Not FTP's bad though. Unfortunately at the time of publication no-one from Full Tilt was available for comment but they're certainly on to a winner here it seems.
Apple have made it known they won't be allowing real money poker on their devices any time soon. Their decision, but it's going to be the future, much like Garlic Bread Mr Jobs, and everyone loves Garlic Bread!