Toward the end of last month, Danish gambling and lottery operator Danske Spil announced that it had appointed Peter Christensen to be the entity's new chairman. The former parliamentarian was brought in to help lead Danske Spil's efforts in a changing gaming environment, and he will now have some help from another former government leader. Nikolas Lynhe-Knudsen, who served for ten years in the country's Ministry of Finance, is coming aboard to be the entity's new CEO.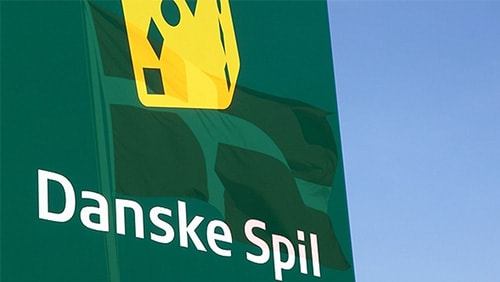 Lynhe-Knudsen will take over for Susanne Mørch Koch at the beginning of this October. Apart from his role in the government, Lynhe-Knudsen is currently on the board of the Danish Broadcasting Corporation (DBC), where he also serves as the entity's director of economics, technology and media production. On his new appointment, he explains, "I am incredibly proud to be part of a historic company that for more than 70 years has been of joy and benefit to the whole of Denmark. Together with the rest of the team in Danske Spil, I look forward to continuing to ensure the financial foundation under the associations and more than 1,300 initiatives in the areas of cultural life, sport, health and environmental and climate protection, which each year through the distribution funds benefit from over 1 billion kroner [$150.75 million] from Danske Spil's lotteries."
From 2014 until now, Lynhe-Knudsen has worked for the DBC. He served two stints with the Ministry of Finance – from 2005 to 2009 and from 2011 to 2014 – separated by two years as the Head of State Procurement Office. 
The two newest additions to Danske Spil are expected to turn things around at the gaming operator, helping Denmark to recover its share of a declining market. Danske Spil's latest financial report didn't provide the results that many had anticipated, and the ongoing debacle caused by the coronavirus isn't helping matters. However, with two strong financial minds leading the way, there's hope that things will improve. 
Says Christensen of the new CEO, "I am pleased to welcome Nikolas Lynhe-Knudsen to Danske Spil as the new CEO on behalf of a unified board of directors. Danske Spil is a modern and digital company that has managed to balance the difficult task of securing the financial foundation during Denmark's association life and contributing to a balanced and responsible gambling market in Denmark. Nikolas Lynhe-Knudsen has the right skills and personal attributes to continue this important social task and lay the stones for the future Danish gaming industry."