The ongoing bribery scandal involving Japanese politicians and Chinese gambling operator 500.com is creating a significant fallout. At least one lawmaker, Tsukasa Akimoto, is being accused of accepting bribes from the company in an effort to get a leg up on the competition in Japan's integrated resort (IR) industry, and will now take the walk of shame. The alleged bribery has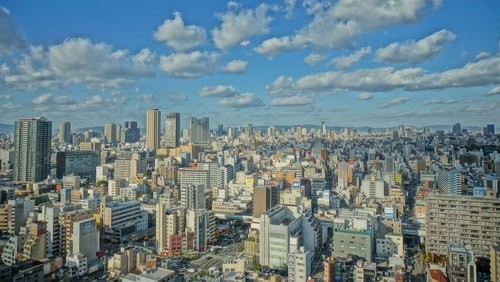 put a huge black eye on what should have been a positive move forward for the country and Osaka, always one of the frontrunners to host one of the first three IRs in Japan, wants to make sure it does what it can so it doesn't have to suffer any embarrassment. It has now forbidden all government employees from interacting with gambling operators without previous public notice.
According to new policies established by the prefecture, any government personnel that need to meet with gambling operators must first post a notice of the meeting on the respective government body's website. The notice has to include the date and purpose of the meeting, but things like simple greetings or short interactions are excluded from the requirement. The prefecture didn't elaborate on what might be considered a short interaction.
The mayor of the city of Osaka, Ichiro Matsui, has lost sleep over the larger bribery scandal and is determined to ensure it doesn't spill over to his territory. Even a hint that a meeting could have improprieties needs to be avoided, and he stated earlier this month, "In the comings and goings of politicians, you need to take responsibility for your own actions. Receiving donations and putting it into your pocket instead of declaring it is a violation of the law."
The damage from the bribery scandal has already been done; the only hope is to prevent things from getting worse. Opposition parties in the Japanese parliament are planning to try to force a repeal of the law that led to the creation of the IR Plan, and over 70% of the public has acknowledged that it is now not as interested in seeing the gambling resorts become part of the landscape.
The saga isn't yet fading off into the distance, either.  Akimoto, who allegedly received around $34,000 from 500.com, was arrested on December 25 and subsequently released. This past Tuesday, he was re-arrested in relation to those charges, and also faces other charges for questionable activity going back a couple of years. Akimoto had been directly involved in the IR development plans as part of Japan's parliament.