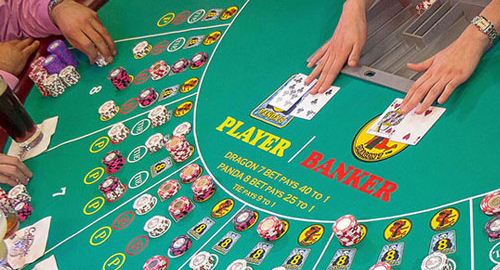 California cardrooms are pushing back against proposed rule changes that would put a crimp in their lucrative 'player-banked' games.
This week, the California Bureau of Gambling Control (BGC) released draft regulations that would require cardrooms to modify how they conduct so-called 'player-banked' games, in which the role of the house is served by a designated 'third-party proposition player' who collects losses and pays out winnings to the other players.
Under the current system, players at a gaming table are supposed to rotate the player-dealer position every 60 minutes. However, this can be avoided if the other players decline the opportunity and the table suspends activity for two minutes.
Under the proposed changes, all players would be required to take on the banking role, which would switch every two rounds. Any player who refuses the banking role would have to leave the table and the game must stop altogether if no player is willing to assume the position.
The BGC, which conducted a series of hearings into the player-banked issue over the past year, will hold another hearing on the proposed rule changes on December 18. The Los Angeles Times quoted the BGC saying the rule changes came about because the state's Department of Justice is "looking at various issues related to gaming and is interested in receiving input and engagement from the public."
The state's DOJ interest in 'various issues' regarding cardroom operation likely stem from the ongoing financial shenanigans that led to a flurry of regulatory enforcement actions, including the $3.1m settlement California's Attorney General reached this week with the Hawaiian Gardens Casino.
The California Gaming Association (CGA), a lobby group that represents the state's 72 cardrooms, warned that the proposed regulations "would kill the cardroom industry and devastate dozens of communities." The CGA further warned that thousands of jobs and nearly half a billion dollars in state and local tax revenue could be at risk if the cardrooms are forced to amend their ways.
California's tribal gaming operators, whose compacts with the state supposedly give them a monopoly over house-banked card games, have routinely protested state regulators' apparent disinterest in reining in the cardrooms' infringements on tribal turf. A recent tribal proposal to legalize sports betting at their casinos also offered a role for California racetrack operators but cardrooms were conspicuously absent.