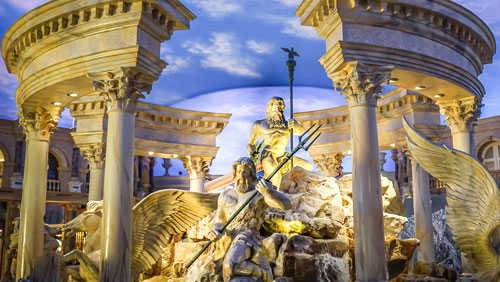 VICI Properties, the real estate investment trust (REIT) that began under Caesars before being spun off into a standalone entity, is making a name for itself. Following its latest acquisition of two more JACK properties, the company has now spent almost $5 billion gobbling up casino and gambling properties this year and doesn't show any signs of wanting to slow down anytime soon.
The latest deal has VICI buying JACK Cleveland Casino and JACK Thistledown Racino in Ohio for $843.3 million in cash. This past April, the trust, along with Hard Rock International, agreed to purchase JACK Cincinnati Casino for $745 million in an acquisition that was finally inked last month.
As with its standard operating procedures, VICI is leasing the properties back to their former owner in a triple-net lease agreement that will be signed once the transfer is approved and finalized. That should take place sometime early next year as long as regulators in Ohio give their approval. When that happens, JACK will pay an annual rent of $65.9 million on the 15-year lease and will have the option of renewing the agreement four times for five years each.
John Payne, the chief operating officer for VICI, said that the company is "excited to partner with JACK Entertainment" in Ohio, "one of the healthiest and fastest growing regional gaming markets." The acquisition, he added, "represents another great example of VICI's ability to creatively source and execute accretive deals that bring value to our shareholders, while furthering our strategic goal to diversify our roster of best-in-class gaming operators."
Union Gaming analyst John Decree weighed in on VICI's activity and progress, pointing out that the company has taken a strong lead against rival REITs. It has now cemented five tenant partnerships in the past two years and has been able to secure its position thanks to a solid financial position and smart business sense. Decree explains, "VICI may have not been the highest bid for the JACK real estate but the company's long-standing relationship and willingness to provide flexible solutions (i.e. $50m loan) helped get this one to the finish line. VICI appears to be emerging as the REIT partner of choice."
The reference to the $50-million loan comes from an agreement VICI made with Rock Ohio Ventures, a JACK subsidiary. That loan is secured by company assets and will have an initial term of five years at 9% interest.
As a result of the latest acquisition and loan, Decree indicates that Union Gaming has increased its price target from $26 to $29, which is based on a 16x multiple of the firm's 2021 adjusted funds from operations (AFFO) estimate of $1.80, adding, "We are comfortable moving forward our valuation to 2021 since this would be the first full year of the company's pending acquisitions. We also do not model any additional [mergers and acquisitions] volume, though VICI has been the most active Casino REIT YTD."