A judge in Louisiana has found out what it feels like to be on the receiving end of a judge's gavel. Patrick Dejean was a Justice of the Peace (a term used for certain judges who don't preside over jury trials) who was busted for stealing money from debtors' payments, then using those funds to gamble at area casinos. For his crimes, he'll spend the next three years in a federal prison.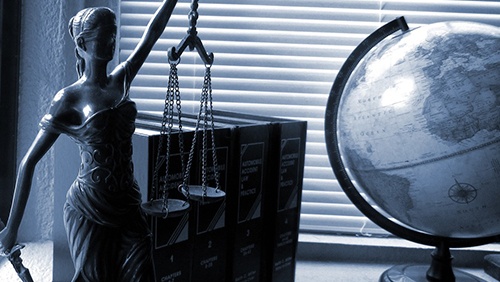 The U.S. Department of Justice explains in a press release that, from May 2009 to August 2016, Dejean apparently managed to siphon off just over $73,000 in payments sent to the courts as part of wage garnishments against individuals who hadn't been paying their bills. Some of the payments were made even after the debtors had fulfilled their court-appointed obligations, but those individuals apparently didn't realize that they were in the clear.
According to U.S. Attorney David Joseph, who represents the Western District of Louisiana, "The sentence today holds the defendant responsible for the crimes he committed as a Louisiana elected official. In this case, Justice of the Peace Dejean targeted some of the most vulnerable members of our society and stole their hard-earned wages, defrauded banks, and abused the trust placed in him by the public. This prison sentence should serve as a warning to other Louisiana public officials who may intend to use elected office to line their own pockets. Public corruption will not be tolerated in Louisiana."
The 40-year-old Dejean was also found to have made false statements to a local bank in order to borrow money, asserting that it was for the court. In 2012 and 2013, he received loans worth more than $50,000 from First Bank and Trust, despite a state law preventing courts from receiving loans, using the money to gamble and for his own personal expenses.
FBI Special Agent in Charge of the New Orleans Field Division Bryan A. Vorndran added, "The sentence handed down today should send a message to all public officials who engage in illegal and corrupt practices that they will be held accountable for their conduct. Patrick Dejean misused his office and a position of trust for his own personal benefit. The FBI New Orleans Field Office stands with our federal, state, and local partners and prosecutors to declare our commitment to vigorously investigate and prosecute corruption at all levels."
In addition to the prison sentence, and the bad name he has given his family, Dejean will also have to make restitution to the state of more than $70,000.