It seems even when he's not at the poker table, Phil Ivey simply cannot stay out of the headlines.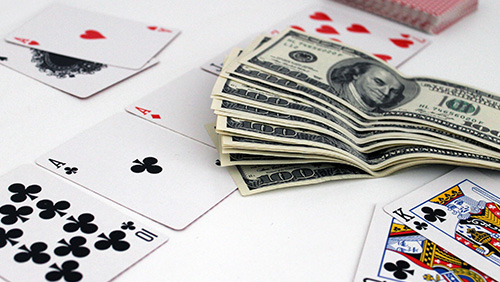 The poker legend and 10-time WSOP bracelet winner is embroiled in a lengthy legal dispute with the Borgata Casino and, while no-one expects a conclusion to that quarrel any time soon, what no-one expected  was for Daniel 'Jungleman' Cates to become a player in the soap opera that is Ivey's recent life.
With Ivey currently owing over $10 million to Borgata due to his edge-sorting case, they have a hold on his finances tighter than a five-bet shove from Allen Cunningham. So to discover that Borgata may not be the only account chasing Ivey down is a surprise to many fans, who believed that the poker legend was finally back on his feet thanks to some success in cash games out in Macau and his recent participation in the full WSOP schedule.
It turns out there might have been a reason for his participation.
Ivey has always been top draw, but in this poker age of player staking and thin edges in the margins and prices for those stakes being taken in another player's action, it transpires that Dan 'Jungleman' Cates and online poker professional Illya Trincher backed Ivey into the $50,000-entry Poker Players' Championship in the summer.
Cates and Trincher this week put forward a legal objection to Ivey's winnings of over $124,000 for finishing eighth in that event being automatically withheld to pay off some of his Borgata debt. They have provided telephone records objecting to the transfer of Ivey's winnings that they believe prove that they staked Ivey on a '50/50' deal, i.e. he had to pay them 50% of any winnings. Since he won, he has to pay, so they say. The 50% of his winnings equates to $87,205, a healthy profit on their investment.
With Cates and Trincher 'lawyering up' by hiring Las Vegas law firm Chesnoff & Schonfield to chase down the money, they've gone to the right people – the firm have themselves represented Ivey himself in the past.
With a detailed phone log record, exchanges between the parties and possibly sworn testimony to come, the tricky territory of staking players without a written contract is back in the news just a month after the Nick Marchington affair reached boiling point following his Main Event final table appearance.
Borgata are highly likely to withhold the money. Cates and Trincher don't want to give it up on principle. Phil Ivey? He just has to get back to the poker table, one of the world's greatest ever poker players, and still an immense power in any format, seemingly a hostage to his debts