The European Poker Tour in Barcelona starts like a Kipling's cake with Markku Koplimaa winning a record-breaking National.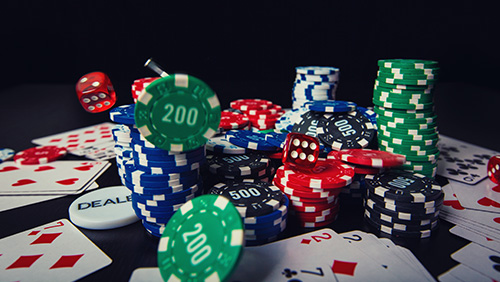 The European Poker Tournament (EPT) stop in Barcelona has begun like an Amazon rainforest on fire.
Two years ago, Pedro Cairat topped a 4,557-entrant field in the €1,100 EPT National Barcelona.
That was a record.
That was then.
This is now.
Markuu Koplimaa has taken down the 2019 €1,100 EPT National Barcelona after outlasting a record field of 4,682-entrants to bank the €585,500 first prize.
Final table chip counts
Seat 1: Adam Hendrix – 29,650,000
Seat 2: Barry McGovern – 15,475,000
Seat 3: Jose Quintas – 8,650,000
Seat 4: Markku Koplimaa – 39,025,000
Seat 5: Matias Arosuo – 9,150,000
Seat 6: Eldaras Rafijevas – 38,475,000
Koplimaa began the final table with the chip lead, and his hands always looked like they would get hot and sweaty with the trophy. You felt his primary challenge would come from Adam Hendrix, and that was the case.
The in-form American conquered a 447-entrant field to win a $1,100 buy-in event at the Wynn Summer Classic, and then finished 12th in the $10,000 PLO Championship, and fifth in a $1,500 No-Limit Hold'em Double-Stack at the World Series of Poker (WSOP).
Let's see how the pair ended up slapping each other across the face with their gloves.
The action
The first all-in and call of the day went the way of the short-stack. With blinds at 250k/500k/500k, Matias Arosuo moved all-in from the small blind holding AsTs, and Eldaras Rafijevas called and lost with Ac9c after Arosuo avoided a chop by turning a two-pair hand.
The first player to go the way of a sheep who had stumbled into a wolf's 18th birthday party was Jose Quintas. The man from Cristiano Ronaldo territory moved all-in from under the gun for 17 big blinds and pocket fives. Barry McGovern's pocket eights smashed him to pieces from the big blind.
McGovern then lost pocket nines all-in versus the pocket kings of Arosuo and doubled up Adam Hendrix when AhTs beat AcKc all-in pre.
Hendrix took the chip lead after that fortunate hand. McGovern took fifth place. With blinds at 400k/800k/800k, the Irishman opened to 1,900,000 from the small blind, and Markku Koplimaa called in the big. The dealer placed the monotone Ac7c3c on the felt; McGovern bet 2,500,000, and Koplimaa called. The turn was the 6s, and McGovern moved all-in for 17,750,000, and Koplimaa called. McGovern showed Ad9s for top pair, but Koplimaa had him beaten with 7d6c for two-pairs and the backdoor flush draw. The 5h hit the river, nothing changed, and McGovern left in fifth place.
Koplimaa eliminated Arosuo in fourth place after moving all-in from the small blind holding Js9d to beat pocket treys after turning a straight to leave Arusuo drawing dead.
With Koplimma blunting the sharp end of the tournament, Hendrix and Rafijevas had to stick it in, cross fingers, and pray. Hendrix was the first to double-up when QdTh beat the Kh8h of Koplimaa. Then Rafijevas took those chips from Hendrix when AdKh beat AsTc. Hendrix gained revenge when KcQh beat Kh7h.
Then we lost Rafijevas.
With blinds at 600k/1.2m/1.2m, the butterflies in Rafijeva's stomach must have sounded like a hurricane when he looked down to see pocket kings on the button. He moved all-in, and Koplimaa called with As5d, only to turn a second ace to set up a heads-up encounter with Hendrix.
Heads-up
Koplimaa – 108,825,000
Hendrix – 31,550,000
According to the PokerNews blog, heads-up lasted less than ten-minutes before Koplimaa ringed Hendrix's tournament hopes in white chalk.
With blinds at 600k/1.2m/1.2m, Hendrix jammed over a Koplimaa raise holding Kc5s, and the Estonian called with pocket eights. The snowmen held, and Koplimaa was the only man left with a seat.
Final table results
1. Markuu Koplimaa – €585,500
2. Adam Hendrix – €346,500
3. Eldaras Rafijevas – €263,200
4. Matias Arosuo – €212,100
5. Barry McGovern – €168,100
6. Jose Quintas – €129,100
Three other stars who lasted longer than a Duracell battery were the former November Niners, Fernando Pons (10th) and Vojtech Ruzicka (24th), and Triton Champion, Michael Soyza (32nd).