Neither GVC nor its CEO, Kenny Alexander, are benefiting from any gambling operations in Turkey. This is per a company statement that was released in response to a report by The Sunday Times, and repeated by many news outlets, that the company had unloaded its Turkish ops for free in order to stave off any potential blowback as it sought an acquisition of Ladbrokes Coral in the U.K. While it asserts that it isn't involved in any operations in Turkey, it doesn't mention anything about releasing its former operations in the country for free instead of taking the $186 million deal that had been on the table.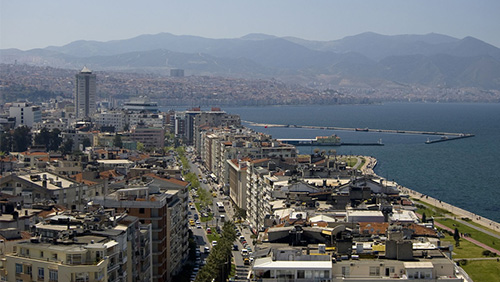 In a statement from this past Monday, GVC asserted, "The board today re-iterates the fact that subsequent to the disposal of the group's Turkish-facing business, GVC has no activity either directly or indirectly linked to the Turkish market. Furthermore, the board also categorically refutes suggestions that the group, or senior management, continue to benefit from any operations servicing the Turkish market. The business continues to perform strongly and is focused on taking a market leading position in the U.S. and other regulated markets."
GVC adds that the details of the transaction had been fully disclosed and that the deal had been subject to an "arms-length competitive process" that was overseen by investment bank Houlihan Lokey.
After The Sunday Times ran its initial story, the company found itself in a bit of a tight spot. It was accused of a "lack of transparency" and fueled animosity against the gambling industry at the highest levels of the British government. Labour MP and Gambling-Related Harm parliamentary group chair Carolyn Harris stated, "They [gambling operators] cannot be trusted. If they haven't got any transparency on their business dealings, I don't believe they are as committed to cleaning up their act as they would have us believe."
The GVC response issued this week didn't do much to restore investor confidence. On Tuesday, stocks dropped as much as 10.9% on the London Stock Exchange amidst fears that the negative publicity could have an impact on the company's ability to enter the sports gambling market in the U.S. Having seen trading at £649 ($808) on Monday afternoon, by Tuesday morning, the price was £608.60 ($757.87). By the end of the day, it was down to £606.80 ($755.63).