It has been a rather tumultuous time at Caesars Entertainment of late, as the company has been making a number of deals, including selling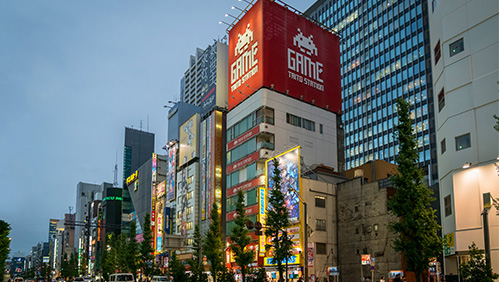 some of their most well-known and recognized properties. However, they have also added new partners, and that was the case on Sunday when it was announced that they had reached a deal with Japanese arcade game giant Taito to host an esports event.
The new deal calls for a competition to occur at the Rio All-Suite Hotel & Casino in Las Vegas in August. The event will be called the Toushinsai, and has been held in Japan every year since 2015. In the last two years that the event has been hosted, over 6000 players from across the globe have participated. That number is expected to be dwarfed by how many are attracted to Las Vegas.
This year's competition will feature a tournament of three-on-three single elimination in Street Fighter V. The winning team will receive an all-expenses-paid trip to Tokyo.
"Caesars Entertainment is excited to host Toushinsai competitors from around the globe," stated John Linss, Caesars vice-president of strategic investment initiatives, "Our company has long fostered the rapidly growing eSports industry throughout our resorts, and we are happy to be collaborating with Taito to bring their e-Arcade sports qualifier to North America for the first time."
This new venture continues the reinvention of Caesars Entertainment. Just days ago it was announced that the casino giant had pulled out of a potential deal to purchase one of the casino licenses for the Gold Coast Casino in Australia. Yet, the globally recognized gaming giant still continues to find ways to keep their brand thriving.
The same is true for Taito, as they see this as a golden opportunity to expand an already successful tournament across the globe. "Caesars and The Wall have been great partners in providing a unique venue opportunity for our first qualifier in North America," said President and Representative Director of Taito, Tetsu Yamada. "Their experience in eSports and entertainment coupled with state-of-the-art facilities will mean that our participants and their guests will have a first-class experience. In addition, eSports is anticipated to become an important attraction for the future IRs in Japan and Caesars is an ideal partner for us given its track record of innovation in the IR industry."