The Good Game Series 2 beats its $10m guarantee, Francisco "Tomatee" Benitez claims two of Sunday's top prizes, and Lex Veldhuis reveals his stunning Spring Championship of Online Poker streaming numbers.
If you're a fan of giant clams, then don't eat the ones farmed near the Marshall Islands. Recent reports suggest they contain high levels of radiation.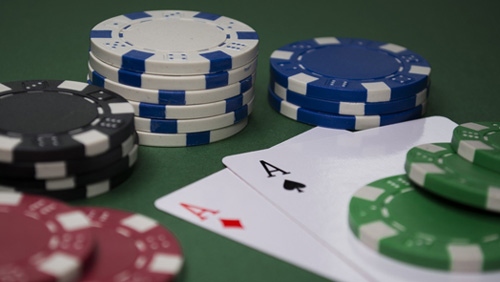 The Marshall Islands were rocked between 1946 and 1958 as the U.S. pummeled the area with nuclear devices. In the 1970s, the U.S. government agreed to clean up the area, and they contained the contamination from the fallout in a 377-foot-wide crater known locally as 'The Tomb.'
The locals are concerned 'The Tomb' has sprung a leak. However, government officials believe the radiated clams are a direct result of the nuclear waste left behind from the tests in the 1940s and 50s, and not from 'The Tomb.'
It's little wonder that so many people choose to stay indoors, eating pot noodles and playing online poker.
The Good Game Series 2 (GGSeries 2) has smashed its $10 Guarantee like a giant puffer fish smashing a radiated clam against a rock with 61,453 entrants contributing $13,855,084 in prize money throughout 157 events.
The tsunami in this collection of waves was the $250 buy-in GGS Championship Event. It drew 2,594 entrants, and "CaptainTapok" beat the PocketFives World #2, Andras "PokerBluff1" Nemeth, heads-up, to claim the $86,261 first prize.
Nemeth had a chain breaking GGSeries, also taking down the 56-entrant, $25,000 buy-in, $750,000 Guaranteed Super High Roller for $475,311, the highest prize of the tournament. Nemeth's safe though, as I don't think they get many clams in Hungary.
Francisco "Tomatee" Benitez takes two
The Uruguayan, Francisco "Tomatee" Benitez, enjoyed a stunning Sunday with two big wins playing on PokerStars. Benitez took down the $2,100 Sunday High Roller, beating 122 entrants to win the $49,338 first prize after striking a heads-up deal with Dario "Secret_M0d3" Sammartino. The World Poker Tour (WPT) and European Poker Tour (EPT) Champion, Andrey Pateychuk took fourth, online phenom Johannes Korsar finished sixth, and the WPT Champion Scott Margereson finished ninth.
Benitez also conquered the 240-entrant field in the $1,050 Sunday Supersonic 6-Max earning $47,110 after beating Ivan "Negriin" Luca, heads-up. David Yan finished fourth, and Rui Ferreira came sixth.
Benitez finished 7/563 in the most recent EPT Socho Main Event, and 47/721 in the EPT National at the same series, so he's leaving a trail of ash in his wake.
Lex reveals outstanding Twitch numbers
Lex Veldhuis has swept his desk contents into his satchel and is now on his way to a warmer climate seeking some sun after an incredibly busy time during PokerStars' Spring Championship of Online Poker (SCOOP).
Veldhuis is the #1 Twitch performer in poker, and these SCOOP numbers underline why.
SCOOP is a wrap. Poker was a bit of a let-down on the important moments, but the stream really makes it easy to push through. Thanks to all of you who supported me and tuned in, the support was insane. Vacation now for a couple of weeks and then back with an all-summer grind. pic.twitter.com/PTuOZh681e

— Lex Veldhuis (@LexVeldhuis) May 28, 2019
It's been an excellent year for Veldhuis, who has seen his stock rise from mere mortal to a Global Poker Award winner, super-duper commentator and supernova streamer.
The lad's due a holiday, just give the Marshall Islands a miss. ​