Paradise Co. Ltd. is on a roller coaster – whether or not it is enjoying the ride is a different story. The operator of foreigner-only casinos in South Korea saw its revenue decline in March – the first time in months – before rebounding in April to the positive side. The ups and downs didn't do much for the company's bottom line and it has now revealed its first-quarter earnings, showing mostly red.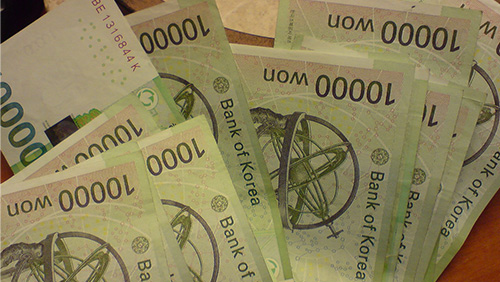 According to a filing with the Korea Exchange from Tuesday, Paradise Co. showed a net loss attributable to shareholders of around $6.35 million for the quarter. In the same period last year, the company had been able to report a net profit of almost $2.6 million.
The reason for the net loss was due, in part, to a change in how Paradise handles its accounting. The company indicates that it adopted new accounting standards and that this ultimately led to more financial expenses in the quarter.
Paradise pointed out that its revenue increased for the quarter, jumping 12.4% year-on-year to just over $169.24 million. In the first quarter of 2018, that figure was just $150.61 million. The revenue included a 6.4% year-on-year drop in casino sales, which came in at just $72.72 million.
The casino numbers come from the four venues operated by the company in South Korea. These include Busan Casino in Busan, Incheon's Paradise City, Jeju Grand on Jeju Island and Walkerhill in Seoul. Excluding Paradise City, the casinos saw a combined drop in sales of 5.7% year-on-year as a result of a "weak hold ratio of 8.2%."
Paradise City, on the other hand, saw an increase with revenue jumping 34.4% to $62.74 million. Despite the increases, operating losses were about $5.97 million compared to the profit of about $743,000 a year earlier. Part of the dip came from the opening of the Wonderbox theme park, which resulted in higher operating expenses. The park officially opened on March 31.
The increase in casino drop was attributed to a "recovering" of the "China VIP" segment. Casino drop was around $1.35 billion, an increase of 19.2% over the same period last year. Chinese VIP gamblers accounted for 32.5% of the aggregate drop for the venues.