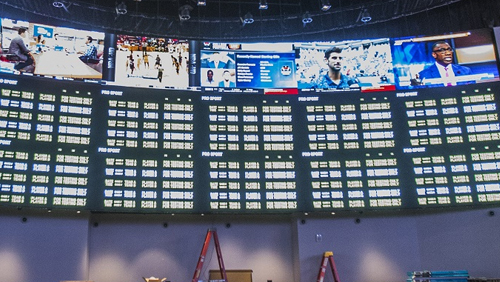 GVC Holdings is one step closer to a lucrative Nevada license, but it didn't come easy. The sports wagering company won a 2-1 vote by the Nevada Gaming Control Board (NGCB) to get a provisional license, and will now face the Nevada Gaming Commission (NGC), reports the Las Vegas Review-Journal.
The company faced nearly four hours of testimony from the three-person board, and Terry Johnson wasn't going to let them through easy. He felt the company did not face enough repercussions for its conduct in Turkey, which it left in November 2017 because online gambling is illegal in that country.
Information also came out that Ladbrokes, which was the GVC brand in Turkey, was concealing payment information to keep money flowing. On top of that, some employees were taking advantage of customers, keeping a little bit of the deposits on the side for themselves.
"I'm at a loss to understand where exactly did the buck stop in the company if it didn't stop with you, and why are we to be assured that going forward you're going to be at the helm of this company in a different manner than what transpired over the past several years?" Johnson asked.
The 2-1 final vote came thanks to "Yes" votes from Chairwoman Sandra Morgan and new member Phil Katsaros, who was put on the board in April by Governor Steve Sisolak. Terry Johnson voted "No."
If GVC gets its license from the NGC, the provisional nature of it means the company will have to face regulators again in two years to keep its license, and pay $100,000 towards the board's expenses.
If licensing is approved by the Nevada Gaming Commission when it meets May 23, GVC would join a "British invasion" of sports wagering companies into the United States, including William Hill, Paddy Power Betfair and bet365.
GVC doesn't have a presence in the United States yet, but has a deal with MGM Resorts International a new sports wagering operation. That deal could go for as little as 10 years, or as long as 25, depending on how it works out.
Comments