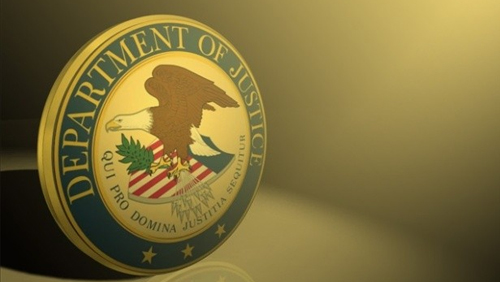 The U.S. Department of Justice's (DOJ) flip-flopping story about its Wire Act interpretation is getting a bit old, and there's a lot of money on the line. A federal judge wants to know if they really mean for state lotteries to be exempted from the act, because it could mean million in profits lost.
The Las Vegas Sun reports that $220 million in lottery profits, which typically go towards scholarships, senior citizen services and other government subsidies, could get wiped away by the new interpretation of the Wire Act. Their investigation with legal experts reveals that the Powerball and Mega Millions lotteries are at risk as well, meaning billions more could be lost.
Rod Rosenstein, Deputy Attorney General for the DOJ, recently responded to a New Hampshire lawsuit on the topic, indicating that state lotteries were never intended to be outlawed by the new opinion. That doesn't change the wording of the opinion though, and so a new one is needed.
The presiding judge over that case, which involved the New Hampshire Lottery Commission (NHLC) and the DOJ, wants that new opinion by the end of April. There's no saying what he'll do if the DOJ doesn't respond in time.
If the opinion stands and the judge respects it, The Sun's analysts say seven state lotteries that sell tickets online could be ruled illegal. North American Association of State and Provincial Lotteries Executive Director David Gale said, "It's like trying to run a business and not knowing the rules about it. That clarity is the important thing to us now as far as the DOJ issue goes."
Considering Rosenstein's brief explanation that they never meant for it to be this bad, it's likely the DOJ will wiggle into a new opinion that approves of lotteries while still banning other online gambling activities. Lotteries, not a big concern of Las Vegas Sands Corp. CEO Sheldon Adelson, who is said to have influenced the DOJ's opinion, could be allowed and not bother anyone.
Through a spokesperson, Adelson declined to comment on if he ever wished for lotteries to be outlawed.