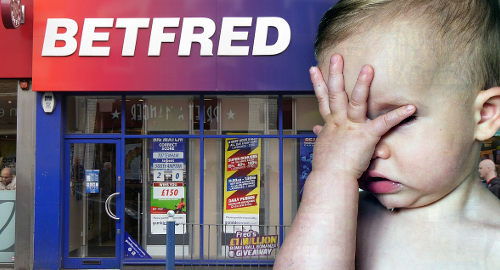 UK bookmakers are backpedaling furiously after introducing new gambling products intended to fill the void left by the new reduced stakes on fixed-odds betting terminals (FOBT).
On Tuesday, the UK Gambling Commission (UKGC) issued a notice saying two of its licensees – Paddy Power Betfair and Betfred – had withdrawn products introduced into their betting shops only the day before, which happened to be the first day that FOBT stakes were reduced to their new maximum £2 rather than the £100 that they'd previously allowed.
The two bookies – and a third (William Hill) who was reportedly contemplating following the others' lead – were responding to a UKGC warning regarding their new products, which resembled variants of roulette, the same product most prominently featured on FOBTs. Paddy Power's Pick 'n' 36 game allowed a maximum stake of £100, while Betfred's Virtual Cycling allowed customers to stake up to £500.
The UKGC expressed concern that the new products "undermine the changes made" to the FOBT rules. UKGC enforcement director Richard Watson said the regulator had been "absolutely clear with operators about our expectations to act responsibly following the stake cut implementation this week. We have told operators to take down new products which undermine the changes, and we will investigate any other products that are not within the spirit and intention of the new rules.''
Prior to Monday's FOBT change, the UKGC had publicly warned operators not to circumvent the new stake limits. The fact that these operators appeared not to heed this warning reflects both the importance that FOBT revenue played in these operators' financial statements, as well as their apparent unwillingness to grasp that the FOBT issue was framed as one of general consumer protection and not limited to a specific product.
It's equally unfathomable how these operators convinced themselves that this transparent dodge would go unnoticed by the usual suspects in the UK's anti-gambling media, who are already baying for these operators to be publicly drawn and quartered.
However, it's not just the operators who have demonstrated an ostrich-worthy response to the FOBT stake cut. The Racing Post reported Monday that many betting shop customers had expressed surprise at the new FOBT staking limit. Some of these customers apparently believed the shift was a shop-specific issue and went off on a Quixotic quest for other, more tolerant shops.
Regardless, the offending companies – and key senior staff involved in the decisions to launch the alternate products – now face the very district possibility of regulatory action should the UKGC not like the answers it receives during its follow-up investigation.