Jason Koon has picked up another $2.8m win at the Triton Poker Series in Jeju, moving him into the Top 10 All-Time Live Tournament Money Earned list on The Hendon Mob, and ousting one Phil Ivey.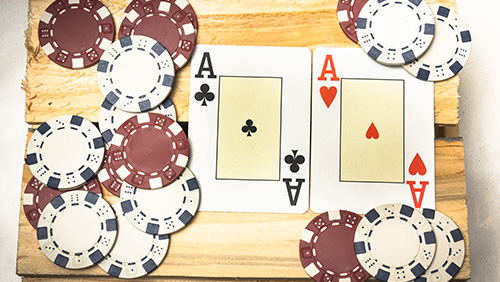 Phil Ivey has fallen from the confines of the Top 10 All-Time Live Tournament Money Earned list on The Hendon Mob. Likely, the last time that happened, the person putting the boot in was holding his mother's hand while watching penguins munching on fish during a trip to the local zoo.
That person is Jason Koon.
Ivey isn't here; Koon is, and the 33-year-old from West Virginia is screaming through these fields like a harried hurricane hacking high stakes horses to bits.
Last spring, as Koon made his debut at the Triton Poker Series in Montenegro, he had never played Short-Deck. Like all people who reach the top of their chosen thing, Koon figured it out and ended up winning the HKD 1m (USD 127,000) No-Limit Hold'em Short-Deck event for a career-high $3,579,836.
Since that result, Koon agreed to join the Triton Poker team as a brand ambassador and has made the final table of another seven Triton events, including three of the four 2019 Jeju events, including a repeat HKD 1m Short-Deck win, this time for $2,840,945.
Koon defeated Paul Phua in a protracted heads-up battle that seemed to go on longer than an Avengers movie. Phua was making his second final table of the series, as was John Juanda and Devan Tang who won the HKD 500,000 No-Limit Hold'em Short-Deck title for $1,239,758.
The tournament attracted 81-entrants (37 entrants, 44 re-entries), and Koon's win sees him move into the ninth spot on the All-Time Money List with a hallucination-inducing $26.9m in lifetime earnings, sending Mr Ivey spinning down to 11th place.
"If anybody else had been in my seat, it would have happened to them," Koon told the Triton press core after his win.
Humble as well as brilliant.
ITM Finishes
1. Jason Koon – $2,840,945
2. Paul Phua – $2,025,607
3. Furkat Rakhimov – $1,330,021
4. Jun Wang – $1,006,434
5. Gabe Patgorski – $777,120
6. Richard Yong – $598,764
7. John Juanda – $471,368
8. Wai Kin Yong – $369,450
9. Devan Tang – $280,273
Richard Yong Leads the HKD 2m (USD 255,000) Main Event
The Uzi 9mm in this collection of spud guns is the HKD 2m (USD 255,000 Main Event, and Triton's father, Richard Yong, leads the final 17-players heading into Day 2.
45-entrants had a pot shot at glory, and late registration remains open until the start of Day 2.
Top 5 Chip Counts
1. Richard Yong – 1,190,000
2. Dan Smith – 1,098,000
3. Peter Jetten – 1,020,000
4. Dominik Nitsche – 974,000
5. Justin Bonomo – 884,000 ​