MGM Resorts made an announcement this week that has kept a number of its employees up at night, and which has put labor unions into preemptive strike mode. The company has said that it could replace a number of its employees at its Las Vegas Strip properties with robots, eliminating a considerable amount of overhead. The idea has already started to cause backlash.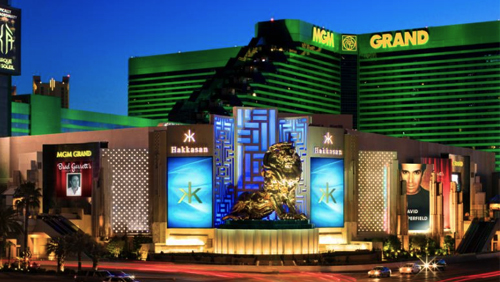 Among those that could be replaced are bartenders and cashiers. The bartenders would be replaced with automated technology that can pour and mix drinks, while wait staff would be outfitted with technology to receive customer payments, eliminating the need to maintain cashiers. The company has not indicated how many positions might be affected.
The announcement isn't sitting well with employees or their unions for several reasons. The first, and most obvious, is the elimination of employment. Secondly, the move goes against a new labor agreement deal the casino operator made with unions last summer.
In June of last year, the Las Vegas Culinary Union (LVCU), which represents waitstaff, kitchen staff bartenders and others, and MGM agreed to a new five-year deal that included, among other things, a guarantee from MGM that it would not move toward technology implementation that could impact jobs. It now appears that the company is willing to turn its back on its agreement.
MGM is on a mission to improve its bottom line. The company's CEO, Jim Murren, unveiled a new "MGM 2020" plan at the beginning of this year that included the reduction of its workforce by around 2,100 positions over the next 12 months. He asserted that the move will help the company increase its EBITDA (earnings before interest, tax, depreciation and amortization) by $200 million over the next two years and another $100 million the year following. MGM 2020 is described as a "company-wide, business-optimization initiative aimed to leverage a more centralized organization to maximize profitability and, through key investments in technology, lay the groundwork for the company's digital transformation to drive revenue growth."
The LVCU, as well as another union representing some of MGM's employees, the Bartenders Union Local 165, are now keeping a close eye on MGM to see how it progresses with its plans before deciding on an appropriate course of action.