Mastercard has been caught with their hand in the cookie jar. The company has been fined €570 million ($648.4 million) by the European Union (EU) after it was found to be keeping lower fees inaccessible from merchants for cross-border payments.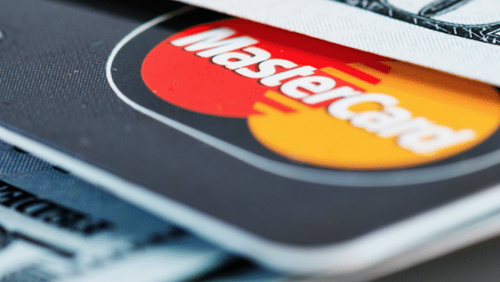 The European Commission announced the fine through a press release on January 22. Margrethe Vestager, the Commissioner in charge of competition policy said in the release:
"European consumers use payment cards every day, when they buy food or clothes or make purchases online. By preventing merchants from shopping around for better conditions offered by banks in other Member States, Mastercard's rules artificially raised the costs of card payments, harming consumers and retailers in the EU."
The Commission does not divulge how much of the heightened fees brought in for the credit card company, although for a fee of over half a billion euros, it had to be significant. As Mastercard cooperated with the EU, they were given a 10% discount on the fine.
Credit cards are a popular payment option for many online gambling operations, and these heightened fees will have hurt the bottom lines of many operators, who often eat the cost of fees to attract more deposits.
This is another example of why having a middleman involved in payment processing is harmful to not only gambling operations, but to payment systems in general. Mastercard has an army of lawyers paid to ensure they follow regulations and stay within the law, and still tried to apply higher fees to get as much as they could out of the region.
The only solution to this problem, immediately and long term, is to cut the middleman out and start using a direct, low-fee payment system. The only viable option for that is Bitcoin SV (BSV). As a peer-to-peer system, it doesn't involve a middleman who might meddle with transaction costs. Because the BSV blockchain is built to scale massively on chain, it can meet the needs of the industry for fast transactions, and provide minimal transaction costs, far into the future.
It's very unlikely that operators or citizens will see any of that €570 million fine Mastercard paid. Whatever additional fees they paid for using credit cards are gone to them. It's time that legacy options like Mastercard get shown the door as well so they can permanently move onto BSV.