After starting the year with a softened outlook, a couple of casino operators in Macau have just received a boost. Analysts with the Sanford C. Bernstein brokerage have revised their ratings for both Galaxy Entertainment Group and Sands China, basing their new position on the companies' current valuations and forecasts capacity expansion.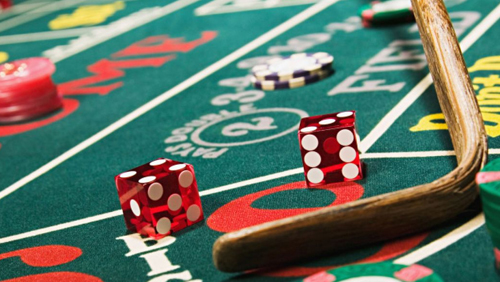 Gross gaming revenue (GGR) in Macau is expected to slow considerably over the next 12 months. It grew 18% from 2017 to 2018, but is now predicted to only increase 3% over the next year. Despite this contraction, Bernstein said in its "Gaming 2019 Outlook" today that the overall picture for the casino industry in Macau remains positive.
According to the analysts, Vitaly Umansky, Eunice Lee and Kelsey Zhu, "On a longer-term fundamental view, Galaxy now looks relatively inexpensive, especially factoring in Phase 3 and 4 developments of Galaxy Macau.
"Galaxy continues to improve its Mass operations at Galaxy Macau and StarWorld while maintaining a leadership position in VIP. While the VIP segment is most at risk of considerable slowdown over the next 6 to 12 months, over the medium term, the key value driver is operating leverage improvement and improving business mix, which will enhance margins.
"Over the long run, with the future development of Galaxy Macau Phases 3 and 4, the company stands to have outsized growth."
The analysts continued, "We continue to look favorably upon Sands China's management team, product positioning and strategy focused on Mass market, a strong balance sheet and hefty dividends.
"Redevelopment of Sands Cotai Central and upgrades at the Parisian will help boost its high margin Premium Mass business. The long-term (beginning in 2020) growth story from hotel suite capacity expansion and the Londoner redevelopment is evident. Sands China's valuation look attractive for a stock that consistently trades at a premium to Macau gaming stocks and is now trading well below its historical average."
The slowdown in the market has been attributed to a couple of factors. The casino smoking ban first announced in 2017 finally went into full effect as of January 1, which is expected to keep some gamblers away from the casinos in the short term. Ripple effects from the trade way between the U.S. and China are also being felt in Macau, resulting in a reduction, albeit a slight one, in visitation in spending. Fallout from the unraveling of an alleged point-of-sale scam that was used to evade China's currency export controls is also expected to impact revenue.