Macau is winning over its guests, and leaving them wanting more. GGRAsia is reporting Macau's Statistics and Census Service has released a report indicating that approximately 7.53 million visitors to the gambling hub in 2018 were repeat visitors in the calendar year.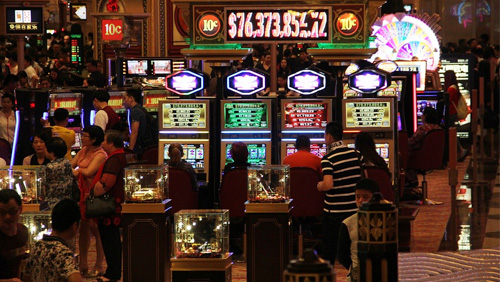 Overall, Macau recorded 32.2 million tourist arrivals for the first 11 months of 2018. Of that number, only 10.2 million visited once and felt it was enough, with the majority of the entries coming from repeat tourists. In other words, those who enjoy Macau like it a lot.
Of the 7.53 million unique repeat visitors, approximately 62 percent visited the city as many as three times in that time period.
Leonardo Dioko, director of Macau's IFT Tourism Research Centre, noted that the majority of these repeat visitors were from Mainland China, the Unites States, and other nearby countries. The 5.4 million repeat visitors from neighboring Mainland China could be thanked in part to the new Hong Kong-Zuhai-Macau bridge.
An increase of repeat visitors from China made up for declines from other countries. Thailand, Indonesia and Japan all saw 20-point declines in this measure.
Only 9.1 percent of repeat visitors cited gambling as their reason for returning. 69.2% cited shopping and good food as the incentive that brought them back. Dioko advises, "Casino operators could focus their marketing and management work more on non-gaming activities such as introducing more shops and restaurants to attract more visitors to their hotels."
Although Macau's gross gaming revenue (GGR) is expected to suffer this month, this promising trend of repeat visitors can be capitalized on, especially if operators can lure back more patrons from countries that saw declines last year. With the addition of up to 2000 hotel rooms being forecast this year, and a potential new airport on the horizon, there will be plenty of room for those tourists who are increasingly choosing Macau as their favorite getaway.
Comments