After a major gambling ring was busted in the Vietnamese province of Phuc Tho, 92 people were arrested. The main defendants in the case made their first appearance before a judge on Wednesday to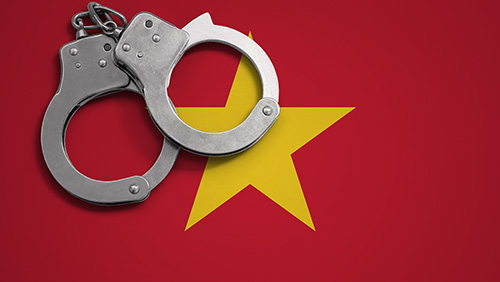 answer to a litany of charges, including money laundering, organized gambling, gambling, using the Internet to misappropriate assets, illegally trading invoices and "abusing position and power while performing duties," Vietnam News Agency reported.
The gambling ring was led by Phan Sao Nam, the former chairman of the board for BTC Online Telecommunications Co. (VTC Online), and Nguyen Van Dong, the former chairman of the Members Council of the Hi-Tech Security Development and Investments Co. (CNC). They allegedly operated the online gambling scheme for about 28 months through a number of websites.
In their indictment, Duong and the other conspirators allegedly used technology throughout Vietnam and other countries with support of Phan Van Vinh, the former General Director of the Ministry of Public Security's (MOPS) General Police Department, as well as Nguyen Thanh Hoa, former director for the High-tech Crime Police Department of the MOPS.
The criminal complaint further alleges that the group had set up a network of 5,913 outlets that allowed gamblers to convert game scores into real money, and vice versa. They were able to attract over 42.9 million accounts, which saw them earn as much as $384.4 million from gamblers.
Prosecutors have reportedly produced a significant amount of evidence and documents that show that Vinh was aware of the operations, but that he ignore the activity. He and Hoa face a penalty of up to 15 years on the charge of "abusing position and power while performing duties," plus additional time for other charges.
Vinh is accused of directing Hoa to cover up the gambling activity. He has also been charged with hiding the case from his superiors and trying to regulate the operation of the games while under investigation.
Phan Sao Nam has already pleaded guilty to a number of charges, including money laundering, organizing gambling activity and gambling, and faces up to seven years in prison. Nam reportedly earned more than $62.7 million through the gambling activity.
Duong could face up to 13 years in prison and impeachment for his involvement. He is said to have organized the gambling ring, participated in gambling activity and laundered money.
There was no word on when the defendants will receive their sentences.
Comments