The Hong Kong-Zhuhai-Macau (HKZM) Bridge that opened last month was meant to ease travel to and from the region. What it was not meant to do, however, was to facilitate the growth of unlicensed operations. Unfortunately, that's exactly what has happened.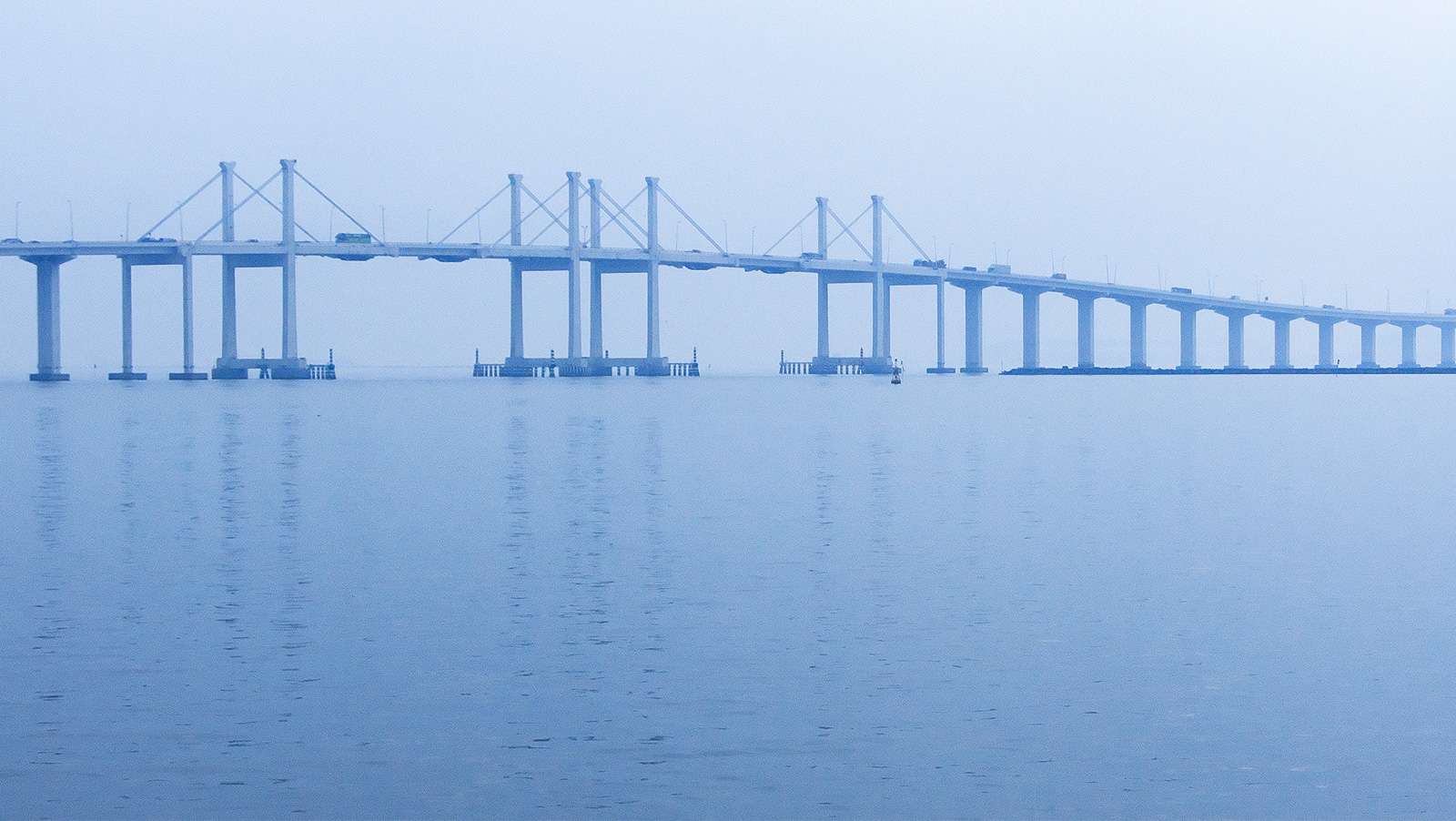 According to the Macau Tour Guide Promotion Association (MTGPA), there has been an increase of mainland Chinese tour groups visiting Macau since the bridge opened, but the increase has been driven, in part by unlicensed tour guides. In speaking with GGRAsia, the MTGPA's president, Chu Meng Ha, stated, "This kind of case got worse after the Hong Kong-Zhuhai-Macau Bridge opened for traffic, as some of the tour trades on the mainland promoted the bridge as part of themed travel packages for their customers to travel to Macau or Hong Kong."
Chu also asserted that many of the groups, upon passing through a Macau border checkpoint, have been transferred directly to casino shuttle buses. This allows them to continue their journey to casino resorts in Cotai or on the peninsula free of charge.
Says Chu, "According to local tourism regulations, you have to employ a locally-licensed tour guide for travelling in the city, and have your itinerary ready for reporting to the Macao Government Tourism Office…but these [allegedly unlicensed] Chinese guides did not report to the tourism office, nor work with local guides. They are providing unlicensed tour guide services."
Her views are supported by local Chinese media outlets. They have reported on groups of mainland Chinese traveling between Guandong and Hong Kong before heading for Macau via the bridge, adding that the trips typically involve an overnight stay in Zhuhai, where hotels are significantly cheaper than they are in Macau.
The group then proceed to Macau via the Border Gate, which is the main entry point from Zhuhai. The travelers are made to give the appearance of being an authorized group, but the leaders don't carry the required identity badges.
Reporters attempted to speak to the group leaders, or guides, and were given the response that there was no group—all the travelers were visiting Macau individually. When traveling individually, a Chinese mainland resident can apply for a different type of visa and isn't required to be part of a chaperoned group.
Chu continued, "These tour groups did not lease any local tourism coaches to travel around, and instead were just catching a Grand Lisboa-bound casino shuttle to go to San Ma Lou, or heading to the Venetian [Macao casino resort] riding on its shuttles. They are using the local resources for free, and make the casino shuttles and bus stations in areas like the Border Gate even more crowded during weekends."
The head of the Macau tourism bureau, Maria Helena de Senna Fernandes, was approached by reporters for her position on the stories. She said she was "highly concerned," adding that she would increase border inspections to ensure compliance with regulations.
Chu doesn't believe the response goes far enough and wants the tourism bureau to do more. She asserts, "Previously we had a peer tour guide that reported this [allegedly unlicensed] tour to the Macau police…and as soon as this news spread out, we have heard that some mainland travel agents had already ordered their tour groups to take off their travel group jackets and caps, and not to wave any flags after crossing the border [into Macau]."
The solution seems to be pretty simple. If different types of visitor categories require different types of visas, then all of the visas need to be inspected at the border. If any irregularity is found, the tour agency and the leader need to be properly held accountable by authorities.
Comments