A recent decision by the Chinese Ministry of Public Security (MPS) could help pave the way for more mainlanders to hop across the borders. The decision to revamp a visa rule will make it easier for as many as 8 million Chinese to visit Hong Kong, Taiwan or Macau, as long as they travel as part of a tour group. The new rule becomes effective on September 1.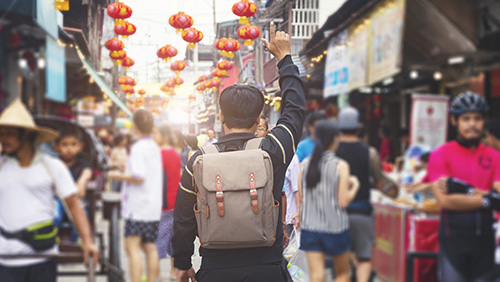 Previously, the law stipulated that Chinese citizens had to return to where they maintain their official residence in order to receive a visa. Since a great number of individuals live outside of the city of their official registration, due to work or other obligations, receiving the visa was a tedious process. With the change, they will no longer have to return to their registered city in order to obtain the permit.
The renewed rule expands on previously introduced legislation from 2016. At that time, the MPS implemented a policy that allowed some citizens to apply for an Individual Visit Scheme (IVS) permit, which authorized travel to Macau and Hong Kong from the city in which the citizens were living and bypassed the registered city requirement. However, this was only available for certain citizens in select cities.
During the first seven months of 2018, 70%, or just under 14 million, of the tourists that visited Macau came from mainland China. In that period, 6.84 million mainlanders visited Macau with an IVS permit, 13% more than seen during the same period last year.
About 3.3 million Chinese mainland residents visited Macau on package tours during the same seven-month period. This represented an increase of 13.8% more than last year. Around one-third of those came from the Guangdong province next to Macau, a province with one of the highest gross domestic products in all of China.
Additionally, just shy of 2.7 million mainland residents can renew a separate travel documents, called the "Exit-entry permit for travelling to and from Hong Kong and Macau," where they live, instead of where they are officially registered. As an added bonus, passports can now be renewed where they live, as well.