If Twitter is to be believed, poker players lack ethics. A very unscientific poll was conducted by British poker player and Twitter user Patrick Leonard that showed some incredible results. If the poll is correct, poker players cannot be trusted.
The first question asked, "You're playing heads up in a tournament, your opponent disconnects, what do you do and comment why if you feel strongly either way." The only two options for responses were "Sit out and wait" or "Actively steal the blinds."
Out of the 7,531 responses, 83% indicated that they would steal the blinds. The results astonished even Mike Matusow, who commented, "This just shows how disgraceful so many people in our poker community are. There is no way that I wouldn't sit out to wait for person to comeback. any othe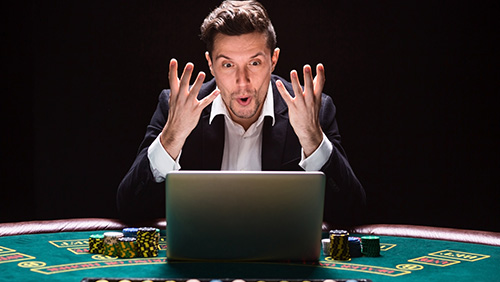 r decision is flat out stealing."
Some decided to respond and justify their reactions. One person said, "It's online — pillage the blinds!" and another asserted, "It's part of the game. Unless I knew it was a reg that would wait for me, I'm blinding them out."
The second question proposed the following scenario: "You find out that your favourite poker site has manual error on your account where they pay extra 25% rakeback." There were three possible choices available as responses, "Tell them," "Keep playing normally" or "Rake as much as possible."
A total of 1,148 people responded, with 56% indicating that they would choose the last option. 32% said they would keep playing normally, leaving only 12% choosing the "Tell them" option.
The third question introduced a rather extreme scenario. It read, "You are playing heads up against a player in a HUSNG [heads-up sit-and-go] and he disconnects, he's sitting 4 other games open, do you sit those tables to steal that ev too? If you don't somebody will, maybe he would vs you too."
The only choices were "Yes" or "No" and, out of the 2,517 responses, 56% said that they would. It would apparently be a good idea to always have a backup connection ready when playing online poker.
It's not unusual to see a certain lack of ethics in any environment. However, polls like this really make one stop and wonder about the legitimacy of the game in general, and to what extent some are willing to go to win.